Electrical Schematic Designer (ESX), an exciting new role in our 3DEXPERIENCE® Works
portfolio. Electrical Schematic Designer offers the great functionality of SOLIDWORKS Electrical
Schematic Professional desktop so you can efficiently create electrical schematics, control panel
drawings, reports, and other electrical design documentation, and then safely store your data on the
platform to easily find and share data from a web-browser.
Normally Electrical projects consist of more than 10 Schematics, containing Cover Page, Index, Power
Wiring, Control Wiring etc.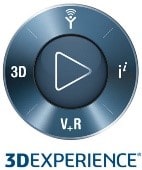 https://my.3dexperience.3ds.com/welcome
Step 1 –
Log in to the 3DEXPERIENCE PLATFORM
All 3DEXPERIENCE Works solutions work together seamlessly, simplifying data
management, sharing, and collaboration across the organization. With Electrical Schematic Designer,
you'll experience a simplified workflow with easy access to all your apps, other roles and the platform
in one interface so you can easily open an app and work in one unified environment.
Step 2 –
Click on 3D Compass.
Simply launch Electrical Schematic Designer from your desktop or from the platform browser.
Single click on 3D Compass at the left.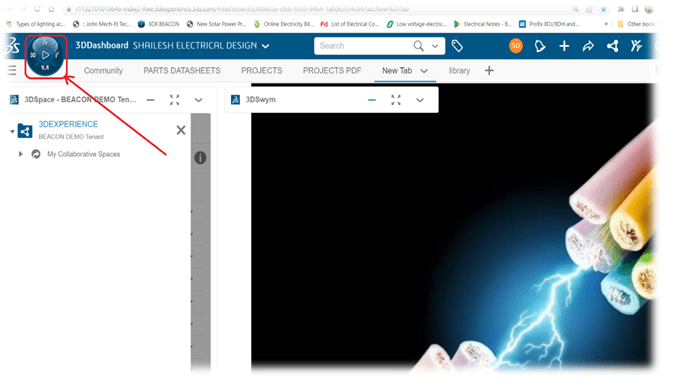 Go to MY Role -> Select Electrical Schematic Designer.
Step 3 –
Generate Document.xls file.
In this MCC PANEL Project all 13 Schematics doesn't have the page title or description.
Normal method you have select pages one by one & add page information to the description Cell
from Import/Export option ->Export to Excel -> add -> Select Document -> Save.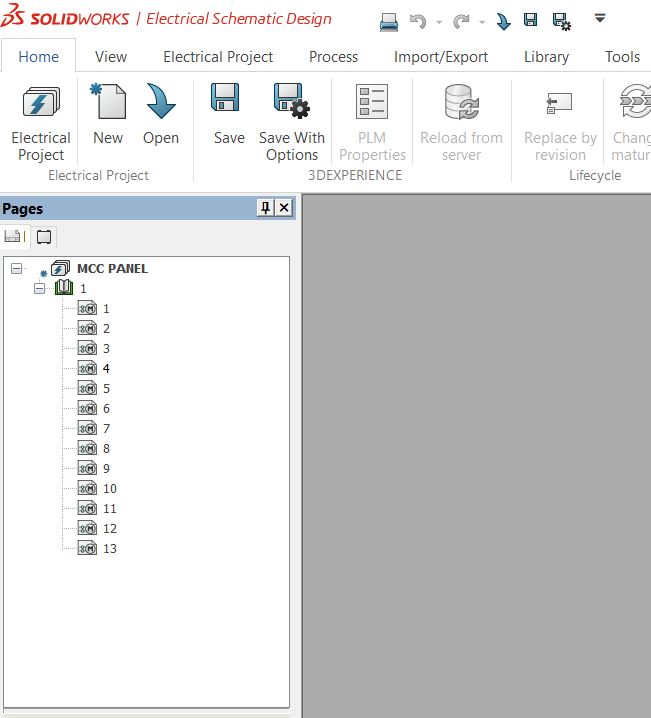 Step 4 –
To Import data from Excel.
Go to Import/Export option -> Import from Excel -> click on Add -> Select Document.xls file. With
added page description data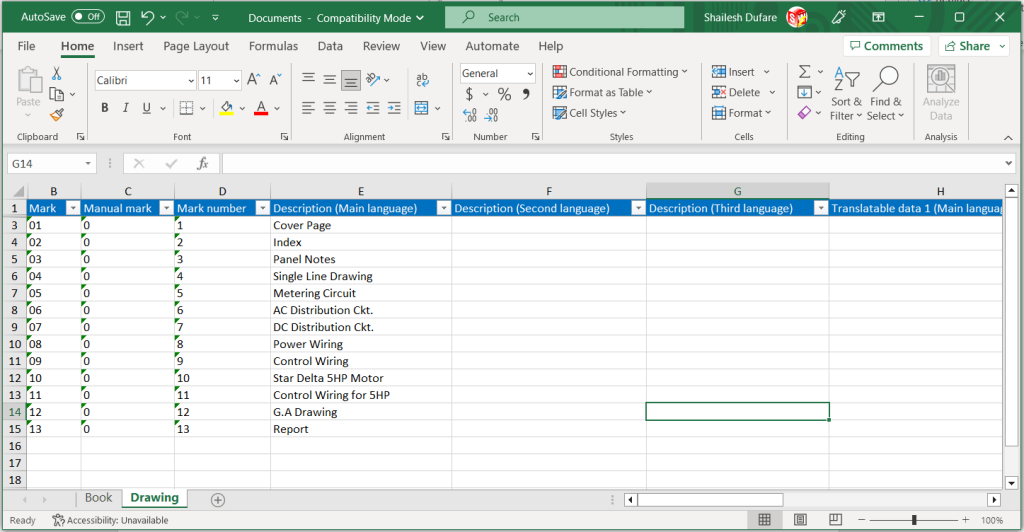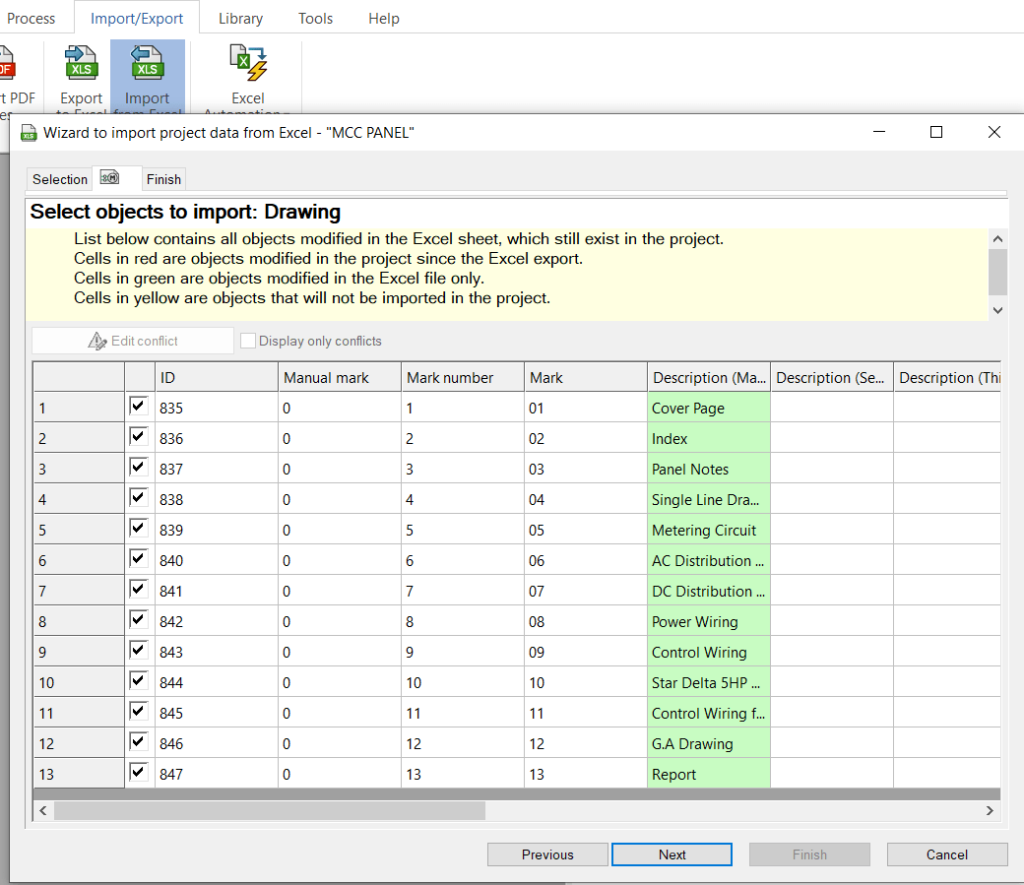 Click Next-> Finish.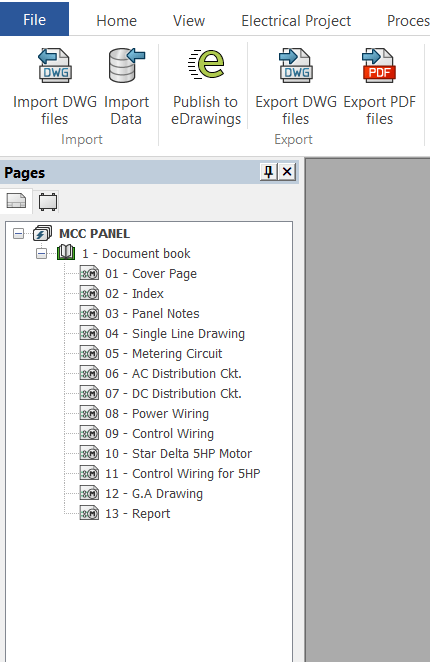 Conclusion –
As we Insert the Excel in 3D EXPERIENCE SCHEMATIC DESIGNER all drawing pages
description have been modified within one click no need to select one by one page to add the data in
description.
We Urge You To Call Us For Any Doubts & Clarifications That You May Have. We Are Eager to Talk To You
Call Us: +91 7406663589