In the manufacturing industry, we see that the manufacturer must provide customers with costs in the Bill of Material.
For this SOLIDWORKS Electrical can give us the advantage to add the cost to our BOM. As we all know the BOM generated in SOLIDWORKS Electrical Schematic is fully automated.
Hence, we can add the cost to our manufacturing parts and properties and that can be reflected into BOM.

Step 1 : Open properties of manufacturing properties.
In SOLIDWORKS Electrical Schematic user data 1,2 can be used as customized option. Here we utilize this for costing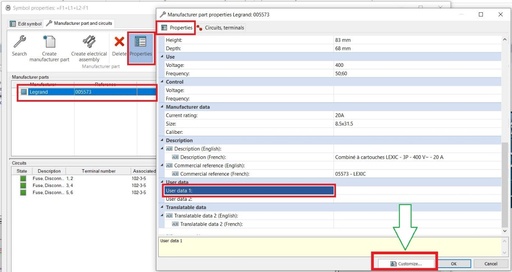 Step 2 : Customized the properties
By selecting the customize tab we can be able to rename user data 1 to cost.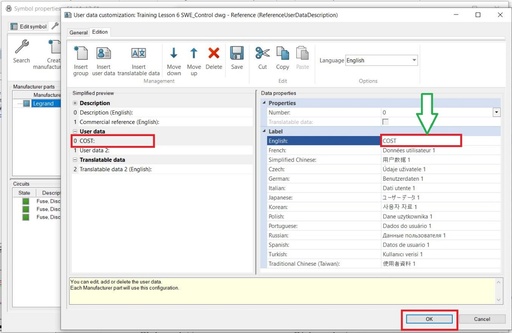 Then click ok
Step 3 : Add user data 1 into BOM
Right-click on BOM and select Edit Report Configuration. After that click the check box as shown in below fig. & click OK.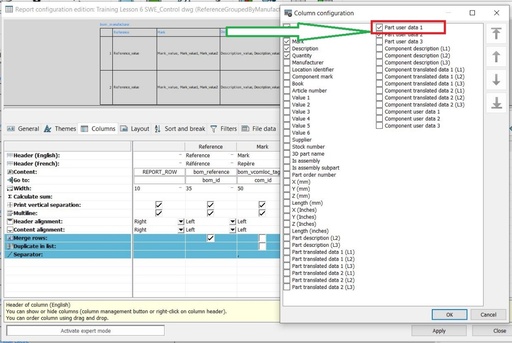 Once the column is added successfully select the column name and rename it as COST.
Step 4 : Right-click and Update Report
As shown below costing column is added in BOM automatically. A similar rest of the parts costing can be added, and it will be reflected in our BOM automatically.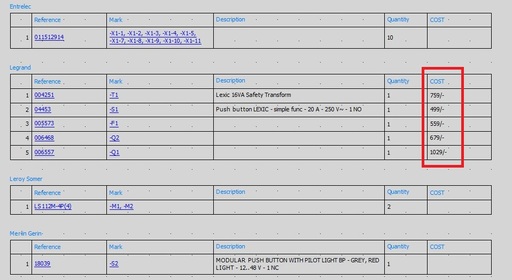 Conclusion
As we add the costing into BOM, that can be useful for the manufacturing industry. Due to this, we can say no separate costing sheet needs to be maintained in different software.
Also, we can add different parameters like cost, material, units, etc.
We Urge You To Call Us For Any Doubts & Clarifications That You May Have. We Are Eager to Talk To You
Call Us: +91 7406663589