Event Info
Come, Discover how SOLIDWORKS 2024 and 3DEXPERIENCE Works will enable you to streamline your design process, make smarter decisions, and accelerate product development. Enhance your 3D CAD capabilities by connecting your design processes to the 3DEXPERIENCE Platform.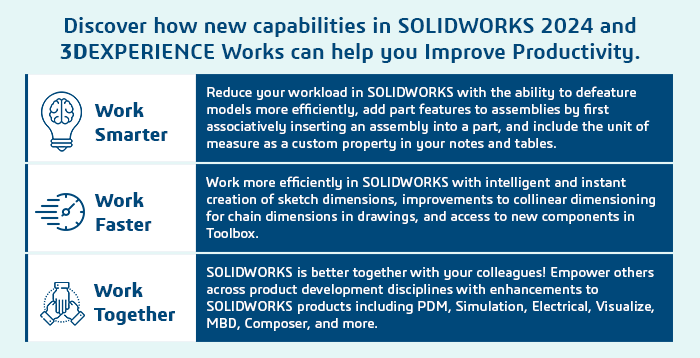 Witness the powerful suite of integrated product development tools – including data management, collaboration, advanced simulation, manufacturing, and production roles
SAVE YOUR SPOT TODAY and get ready to:
• Learn best practices from SOLIDWORKS experts
• Connect with peers in the SOLIDWORKS community
• See how you can easily share parts, assemblies, and drawings directly from SOLIDWORKS
• Explore new access to secure, CAD-aware cloud data storage
• Hands-on Interactive Session on 3DEXPERIENCE Platform.