Intellectual property (IP) is one of the major concerns for any mechanical field company, specially the 3D design data. SOLIDWORKS Composer comes with an inbuilt secure tool called as "Secure 3D Brush".

"Secure 3D Brush" moves tessellation vertices of the model to reduce accuracy & hence the measurement of geometry added to secured models do not have accurate values, and some measurements are not possible. You can degrade the geometry of the entire model when you save it by selecting the Reduce accuracy option under "Secure 3D Brush" tool.  The Composer degradation approach prevents unauthorized reverse engineering because it is not based on a technology that traps the list of graphic primitives as they are sent to the graphic card (which is the case for Acrobat3D ®, for example).
For an example, please see the below images of an assembly of "Rod Sample" with its actual geometry & geometry created by using "Secure 3D Brush" tool to reduce the accuracy to prevents unauthorized reverse engineering.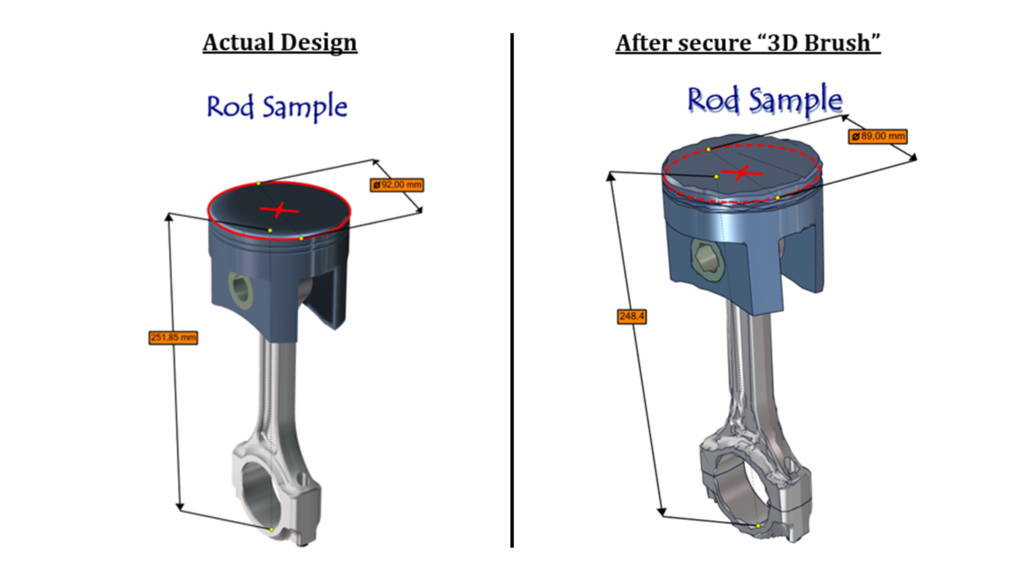 We Urge You To Call Us For Any Doubts & Clarifications That You May Have. We Are Eager to Talk To You
Call Us: +91 7406663589