1. Mesh to manufacture simplified with greater depth of functionality
Mesh Modeling enhancements increase the capabilities for mesh geometry streamlining reverse engineering and topology optimization. New features include:
• Easily create complex textures by converting 2D appearances into real 3D geometry
• Use mesh files like they are solids using the new Segment Mesh
• Automatically create 2D sketches at intersections of geometry and a plane with the Slicing command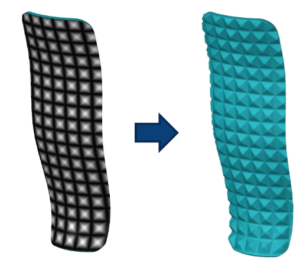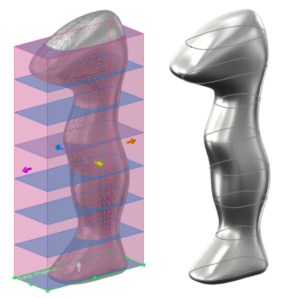 2. Powerful set of productivity tools for working on Touch Devices
Be more productive with the latest interfaces, devices, and SOLIDWORKS. New features include:
• Support for Microsoft® Surface dial from the Surface Studio
• Sketch gesture recognition enhancements including splines and slots
• Improved Touch mode gestures including copy, select and drag, and 3D rotate lock
• Customize task pane tabs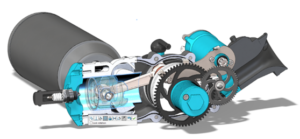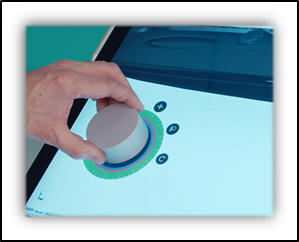 3. Extended Reality solutions made simple for your design process
Enjoy faster performance and new ways to interact with your CAD data in AR/VR. New features  include:
• Simplify the path from SOLIDWORKS® to Augmented (AR) and Virtual Reality (VR) with a new export option called Extended Reality (XR).
• Full support of latest graphics card types results in a dramatic frame rate increase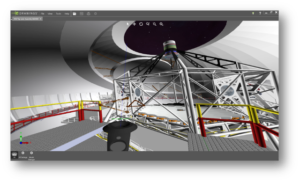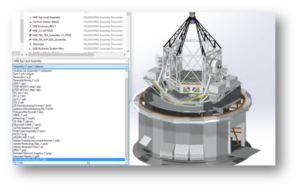 4. Rapidly open large assemblies and new tools for assembly editing
Enjoy massive performance gains and workflow optimization with large assemblies. New features include:
• Create new assemblies in Large Design Review mode
• Enhanced Defeature tool gives more control and usability for IP protection
• Save assembly as multi-body part has more options and more control
• Automatically lock rotation for Toolbox fasteners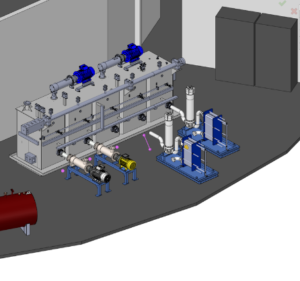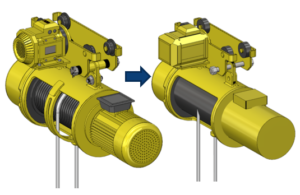 5. Spend less time printing paper and more on design
Make collaboration easier with more options for import and export. New features include:
• New export options for AEC and 3D Interconnect now supports IFC import
• 3D Mark up on parts and assemblies (also Pen/Touch enabled)
• Animation can now export .mp4, .flv, .mkv, .png and .jpg

6. More reasons to make eDrawings your go-to tool for CAD file viewing
Access powerful new capabilities for sharing SOLIDWORKS data and viewing other formats. New features include:
• Measure, markup and explode features are all now available in eDrawings Viewer
• New file viewing support—JT, Parasolid, NX, ACIS
• eDrawings® Professional can now save as 3D HTML for browser-based sharing plus AR/VR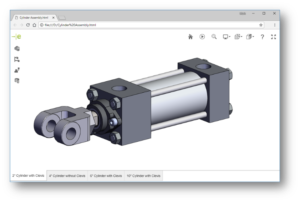 7. Powerful New Tools for Part Modeling
Additional capabilities make SOLIDWORKS part modeling more powerful than ever before.
• Partial Fillet and Chamfer
• Interference detection for multi-body parts
• Streamlined insertion of a part with a specific configuration
• Materials and sheet metal parameters linked for sheet metal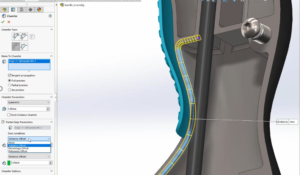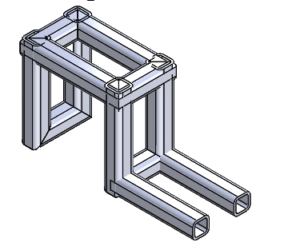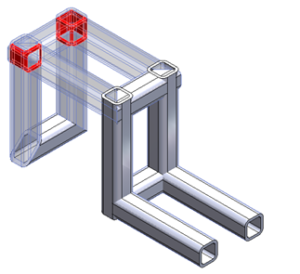 8. Increased performance and greater flexibility for Drawings
SOLIDWORKS 2019 include new view creation capabilities and more control for perfect drawings. New features include:
.Removed Section Views to show slices of the model at selected locations
.Drawing Open progress indicator
.Cell border thickness editing
.Customized Hole Table tags, numbers, and order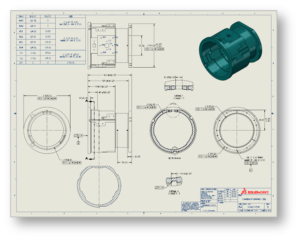 9. Provide a single source of intelligent information across the entire design to manufacture process
Accelerate downstream processes with 3D dimensions and tolerances.
.DimXpert is now known as MBD Dimension
.MBD Dimension is available for assemblies in SOLIDWORKS Standard and above
.Carryover annotations from source to derived and mirrored parts
.MBD support for sheet metal bend notes, tables and lines

10. New workflow for creating complex welded structures using Weldments
Gain additional productivity when working with structural sections.
.Easy positioning of weldment profile sketch
.Corner treatment enhancements
.Multi-edit structural profiles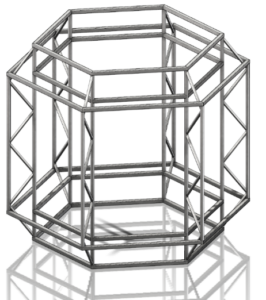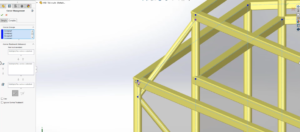 We Urge You To Call Us For Any Doubts & Clarifications That You May Have. We Are Eager to Talk To You
Call Us: +91 7406663589