We all know that SOLIDWORKS has always been the best tool at our disposal when we wanted to conceptualize the designs. SOLIDWORKS solutions range from Validation, Electrical and Electronics to various Technical Documentation and Quality to Manufacturing solutions which helped us in creating our products from scratch to complete manufacture of the product.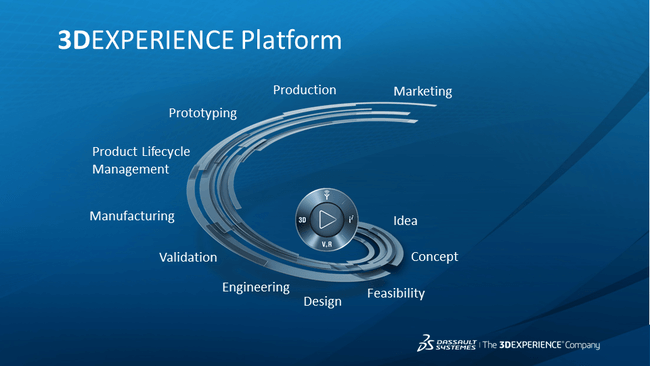 3DEXPERIENCE, an Experience
But from the last time we saw SOLIDWORKS, it has evolved into something new, an experience. To develop such state-of-the-art technology SOLIDWORKS has put many years of research and development into creating an exceptional solution that was implemented primarily by removing the friction between the creative side of design to the actual realization of the product.
3DEXPERIENCE Works is a platform and is the next advancement of technology with the mission to create an extraordinary set of unique experiences catering to a user, based on his role in the Industry from design through manufacture to sales. Be it any role you are performing in the industry, the 3DEXPERIENCE will get you a personalized set of solutions for your needs.
Capabilities for SOLIDWORKS User:
3DEXPERIENCE SOLIDWORKS for starters provides a named user-based licensing than serial-based licensing. Gone are the days when we needed to enter a serial number for installation. 3DEXPERIENCE can be accessed using a very easy browser login with credentials and installing SOLIDWORKS is more streamlined with frequent updates being pushed into the platform helping your team to stay up to date with the latest enhancement. With 3DEXPERIENCE Works user are granted a set of powerful tools along with SOLIDWORKS to help us get our project done faster than ever.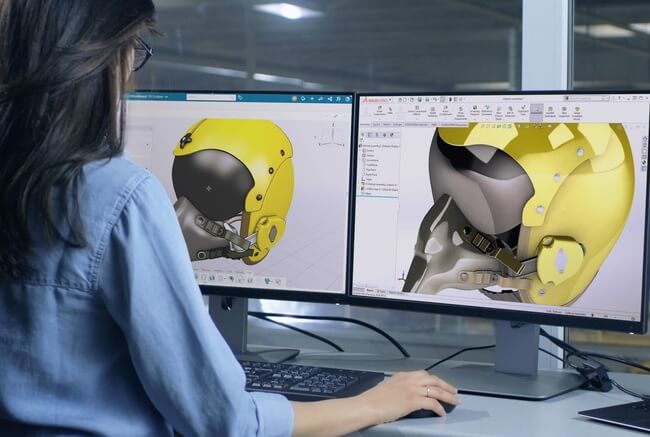 Designing in 3DEXPERIENCE Works
Existing users of SOLIDWORKS, with 3DEXPERIENCE Works are given immediate access to a powerful Subdivision modelling (Sub-D) capability. We all understand how difficult it is to build concept designs involving organic shapes. With Sub-D modelling you are given a clay-based approach to modelling with easy tools to quickly push and pull surfaces and easily create the desired shape that you want making it easier to push out new design concepts on the fly.
An Experience for every role
We all understand, when it comes to an industry, it does not just consist of designers and manufactures. Sometimes the best feedback comes from non-engineers. 3DEXPERIENCE Works assigns a set of applications that are uniquely catered based on your role in the industry and provides a ground for collaboration throughout the product development phase to help reduce downstream delays.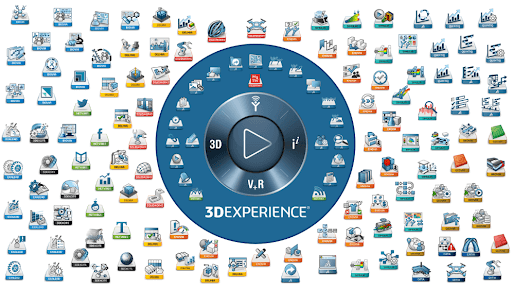 Set of Applications in 3DEXPERIENCE Works
Managing the data is nowadays as important as creating the data and 3DEXPERIENCE comes with a built in data management tool that can be efficiently used in the industry. Let us consider a scenario of data communication between a Manager and a Designer. A Manager being head of the project does not require the design capabilities of SOLIDWORKS but requires more of task assignment, monitoring of data progression, permission management and data review, therefore 3DEXPERIENCE provides unique set of applications that gives these capabilities to the manager and the best part, he can access all these capabilities using only a web browser on any device anytime. A designer contributes to data creation and requires all the design tools and data management capabilities such as revision control, reserving data and data sharing capabilities and 3DEXPERIENCE provides it both in browser-based user interface and SOLIDWORKS user interface giving us a choice to work on what we prefer.
With all the data in the same place, everyone is up to date with access to a single source of truth. Therefore, data-driven decision-making is streamlined. And because you are accessing real-time data, there is no risk of being out of sync on model revisions or assembly configurations.
Preparing for the Future
The current trend of the decade is preparedness. Take any industry, from medical to aeronautics to heavy machineries to a consumer product. Every Industry wants to be prepared to face the future challenges that it sets upon them. Being agile and flexible has become a means of survival and most of the industries understand this and are doing incredibly well. They can see the changing trends, emerging opportunities and are using that knowledge for an uncertain future.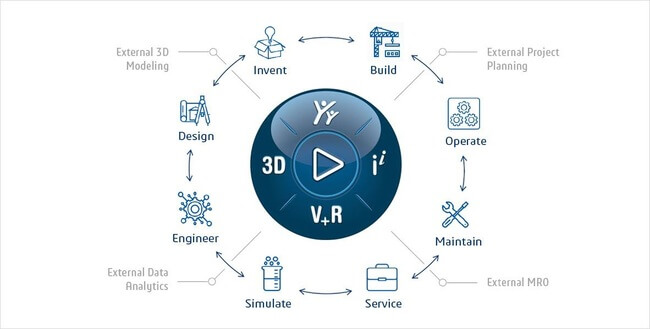 3DEXPERIENCE Platform
The 3DEXPERIENCE platform is helping them enhance the value of information they are generating today and giving them a platform that gives them a path to access and analyze the shifting trends for their industry, leading to better decision making and efficient use of the current data. No matter the industry, the 3DEXPERIENCE platform can help you be more efficient, innovate faster, collaborate better and be future-focused.
We Urge You To Call Us For Any Doubts & Clarifications That You May Have. We Are Eager to Talk To You
Call Us: +91 7406663589