"Copy Tree" functionality is more flexible to rename SOLIDWORKS Parts, Assemblies and respective drawings with SOLIDWORKS PDM serial Numbers during performing copy.
With SOLIDWORKS, Design Engineer/ user can do multiple Instances of their data with pack and Go functionality; similarly, In PDM vault, users can do multiple Instances of their data with the help of "Copy Tree" but going to one step more users can rename their files with PDM Serial Numbers.
With considering above objective, kindly go through below steps and get PDM serial numbers to your copied files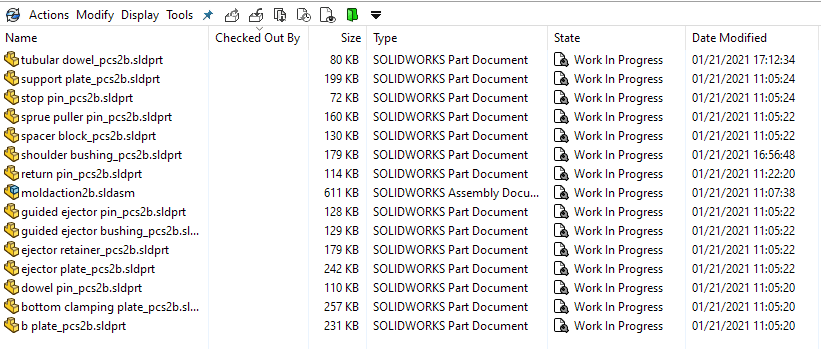 Fig. 1 Interface of PDM vault view
Select Top level assembly and navigate Tools > Copy Tree
Navigate to copy tree functionality under tools option in PDM vault view interface. With referring below Fig No.2 you can find out the copy tree option.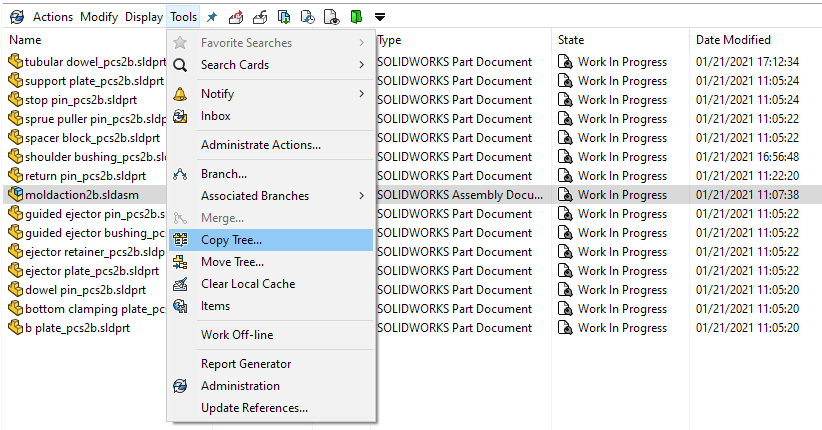 Fig.2 Interface Copy Tree
Once a user navigates to copy tree, he can do multiple checks according to requirement. In BOM users will get selected assemblies, referenced parts & respective drawings.
Users can add Prefix and suffix as well for their files. Users have to make sure that they have selected a check list for 'Include Drawing' & 'Name Drawing after their models' which will consider renaming drawings from their respective parts and assemblies names.
Under column- 'Target File Name' Instead of generating next counting serial numbers for respective files, showing old file names.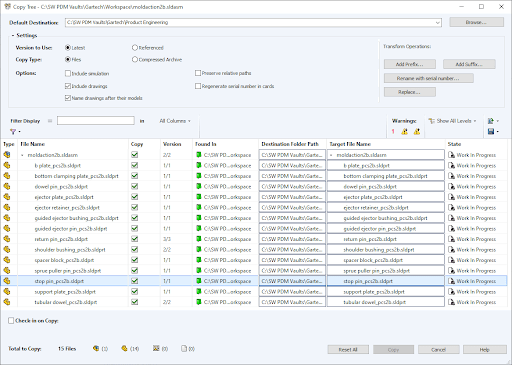 Fig.3 Interface- Copy Tree tool
Navigate to "Rename With Serial Number" to select serial numbers assigned for Assemblies and Parts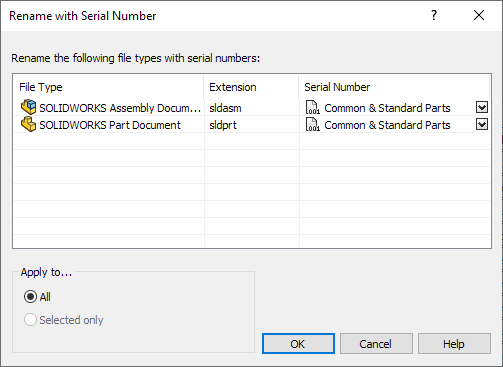 Fig.4 Interface- section of serial numbers schema
After assigning serial numbers schema for part and assemblies, instantly next counting serial number will get generate from "PDM Serial Numbers"
Under column- 'Target File Name' users can see new file name will be renamed with PDM serial numbers.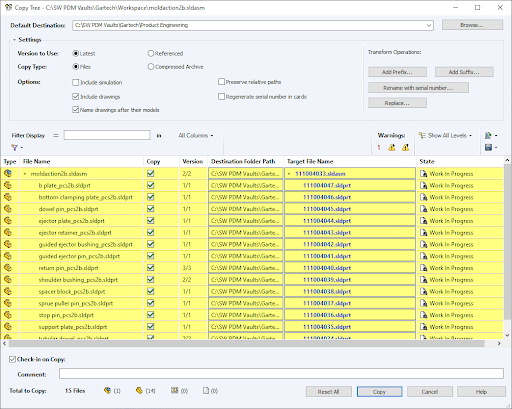 Fig.5 Interface Copy Tree with rename PDM serial numbers
Users can enable a checklist for' Check-in on copy' to do auto check in after performing a copy of files. Users will come to know how many components are going to rename at bottom side of copy tree interface.

Fig.6 PDM Vault view after copy tree, renamed PDM serial numbers
With the help of "Copy Tree" users can make multiple copies of selected data excepting reusable data along with their respective drawings. Adding flexibility during copy, users can rename files with PDM serial numbers. By Implementing this user can avoid duplication of data while creating copy.
We Urge You To Call Us For Any Doubts & Clarifications That You May Have. We Are Eager to Talk To You
Call Us: +91 7406663589