Customer in subscription has eligible access customer portal which contains all the information about SOLIDWORKS like System requirement, latest version download notification, SOLIDWORKS tools and much more in online 24 x7. Below is the produce to create customer portal.
If you already have a SOLIDWORKS account, then skip this section and proceed with the Product Registration section of this document.
1. Navigate to https://customerportal.SOLIDWORKS.com and click on Create a SOLIDWORKS ID.
SOLIDWORKS Customer Portal
2. Enter a valid company email address as well as SOLIDWORKS product serial number before selecting Next.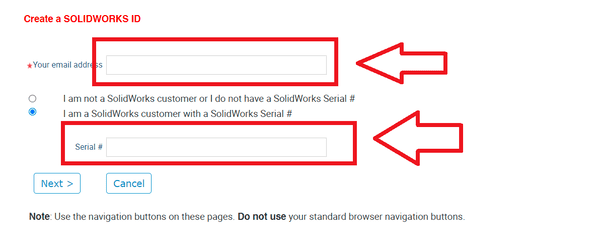 creating a solidworks id
3. Please review the company information. And it is recommended that click the Yes button to accept the information that is shown or contact techsupport@beacon-india.com if any changes as to be made.
Creating a SOLIDWORKS Online Account-Company Information Page
4. Enter your first name, last name, and desired password.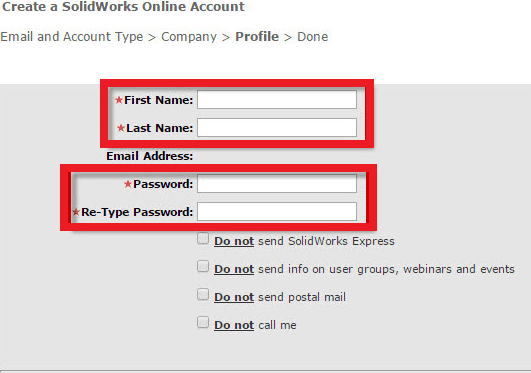 Creating a SOLIDWORKS Online Account-Profile
5. Accept the Agreement to finish your account and go to the Customer Portal
Product Registration
By this point, we should have an account on the Customer Portal as per the instructions in previous steps.
If you already have a SOLIDWORKS Customer Portal account, follow the steps in this section to register your 2021 products.
1. Using a web browser, navigate to link https://customerportal.SOLIDWORKS. And sign in.
2. Under My Support, select the Register My Products link as shown below.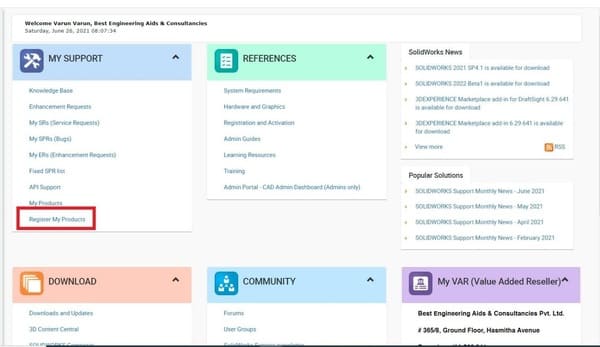 Product Registration
3. Enter the Serial number and select Next.

Enter Serial number
6. Serial number is registered, below message is displayed.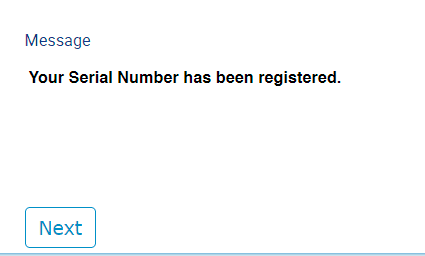 7. Press the Next button to continue and finish registration.
8. Product serial number is now registered in the SOLIDWORKS Customer Portal.
We Urge You To Call Us For Any Doubts & Clarifications That You May Have. We Are Eager to Talk To You
Call Us: +91 7406663589