"The Goal is to turn Data into Information And Information into insight"  – Carly Fiorina
Data creation and managing resources happens throughout the lifecycle of any engineering process and piles up till it reaches a point where a simplified process of managing unstructured data becomes important. 3DEXPERIENCE is the answer that SOLIDWORKS has developed with years of research and development. So, what is 3DEXPERIENCE and how can we use it?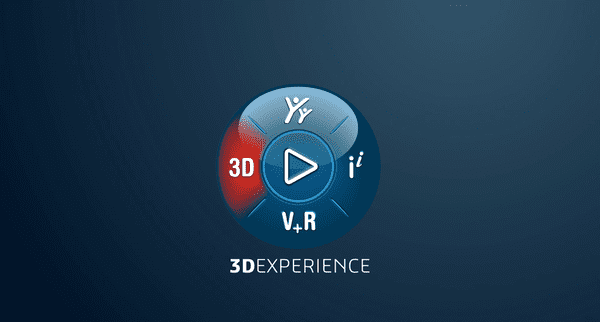 3DEXPERIENCE
3DEXPERIENCE
3DEXPERIENCE is a platform that can manage data created, captured, and consumed across the entire organization and more in a structured approach. Each person across various departments in the organization is given a role in 3DEXPERIENCE that consists of a set of personalized apps, that hunts and delivers the relevant information required by them and the best part is, it can be done by just using your web browser, no installation, and available on any device at any time.
Why 3DEXPERIENCE
With the current culture of working from various locations, 3DEXPERIENCE provides an efficient way to collaborate not just with your internal team but with every individual in the organization enabling them access and contribute to one single structured stream of data. Individuals no longer need to work with disconnected applications and can rely on 3DEXPERIENCE to provide you all the tools required under one roof. 3DEXPERIENCE has the power to become one source for all under the organization. It could be Engineers, project managers, decision makers, stakeholders, executives, non-CAD users and more, everyone will have the ability to communicate and interact for better product development.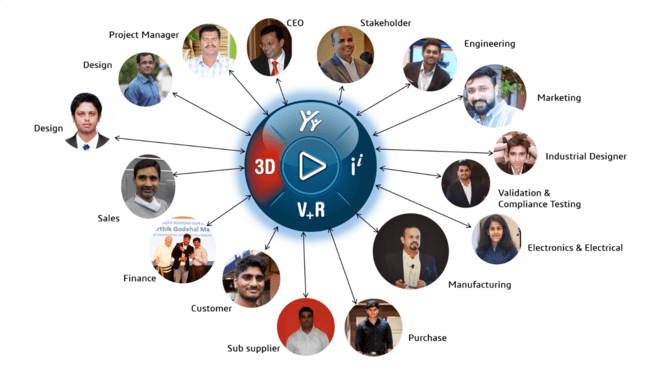 3DEXPERIENCE, one source for all
Every Engineer knows the value of data management and with 3DEXPERIENCE managing your data is built in from the foundation of the platform. Advance data management capability like revision control, permission management, issue management, change management and resource planning are all built into the platform giving you real time information.
The complete 3DEXPERIENCE is a solution that was developed to keep implementations as simple as possible. The entire platform is one plug in solution that can be easily implemented throughout the entire organization. There is no need to rely on local servers for storage, backups, or recovery plans. Additionally, updates to the applications and the platform are automatic and always stay up to date. Now that we know what is 3DEXPERIENCE and why it is needed, that concludes with one question. What solutions do we need in 3DEXPERIENCE? So, let's look at the different solutions in 3DEXPERIENCE that you can have right now.
3DEXPERIENCE SOLIDWORKS
Now those of you who wanted SOLIDWORKS as a SaaS model can utilize 3DEXPERIENCE SOLIDWORKS which gives you all the capabilities of your favorite design solution with the 3DEXPERIENCE flavor built right into SOLIDWORKS. No longer do you need to sit and install SOLIDWORKS with downloading the setup files and filling in the License Numbers to install SOLIDWORKS. Since its built in 3DEXPERIENCE it directly installs SOLIDWORKS with User Based Licensing approach. All the software updates and maintenance of both SOLIDWORKS and 3DEXPERIENCE is also automatic. The 3DEXPERIENCE can be accessed directly in the SOLIDWORKS user-interface giving you access to all the powerful data management tools.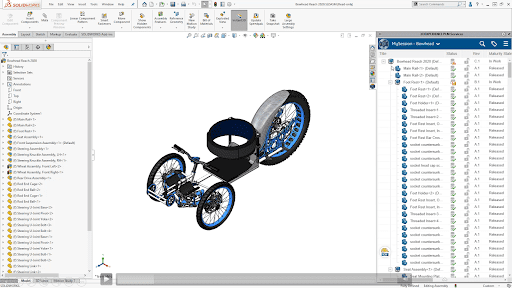 3DEXPERIENCE can be accessed directly in the SOLIDWORKS UI
Collaborative Designer for SOLIDWORKS
For those of you who already have SOLIDWORKS, we have the Collaborative Designer for SOLIDWORKS, which will add all the flavors of 3DEXPERIENCE into your SOLIDWORKS. If you live in a Multi-CAD Environment, 3DEXPERIENCE can be integrated across giving you all the advantages of the platform right at your fingertips. All the advanced data management can be accessed directly from SOLIDWORKS user interface for better connectivity across the entire team.
Project Planner
Managing all the resources of the industry is a tedious task and with the Project Planner role for 3DEXPERIENCE, you will be able to micromanage each individual tasks and resources in your industry.


Project Planner for 3DEXPERIENCE
Along with managing the tasks, you can rely on Gantt charts to give you real time data of tasks completed, issues generated, issues resolved and more in a simple and interactive browser interface which can be accessed anywhere with any device.
Product Release Engineer
Built on the 3DEXPERIENCE platform, Product Release Engineer is a cloud-based solution that provides a shared product definition enabling engineering and other teams to access up-to-date information and collaborate easily on product structures. Product Release Engineer helps you accelerate product definition by maximizing data reuse, reducing the complexity of product structure, simplifying product governance, and ensuring adherence to corporate standards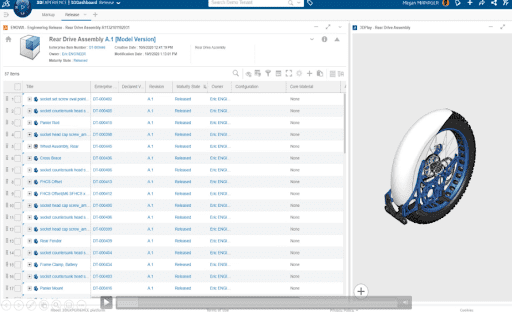 Product Release Engineer role
3DEXPERIENCE with Product Release Engineer role ejects from being isolated silos and gives them the set of apps that allows the product engineering definition structure to be created without opening any CAD tools. This is an apt role that turns static disconnected information into dynamic data.
Key features of Product release Engineer
Access Engineering Items
Initiate Advanced Product Definition
Define Your Part Numbers
Manage Your Content and Lifecycle Maturity
Set Ownership of Your Engineering Items
Visualize Your 3D Models
Organize Your Smart Data
Social Business Analyst
The key play to overcome any competition is compiling of data, trends, social data into useful information that can be enabled to derive upon insight-driven decisions.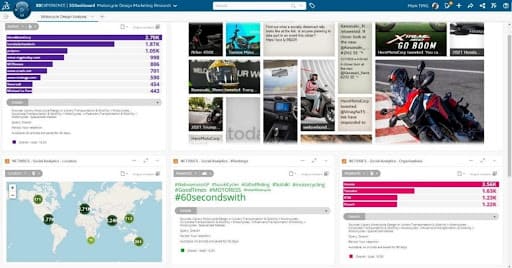 The Social Business Analyst role
The Social Business Analyst role provides you a set of applications that can automatically penetrate information across the web, news, image, video, social media, and forums and brings the information to you into a structured format with custom charts. This can be easily consumed to have a real time understanding of the market, enabling you to make better decisions for the future.
One for all
The above roles are just pointers that can help you navigate through the solutions of 3DEXPERIENCE that can be a beginning level of implementation into the world of platform-based industry model.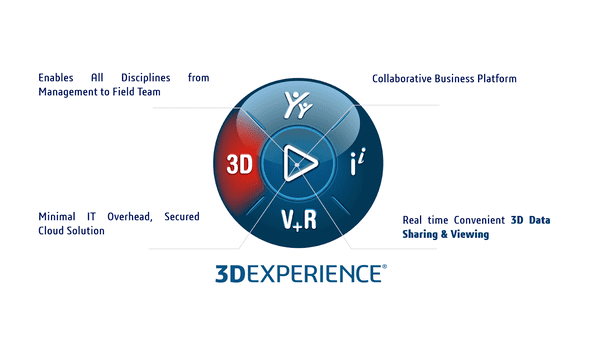 3DEXPERIENCE-One for all
The 3DEXPERIENCE is a big ocean with additional roles available than the ones mentioned above and can always be explored. We always need to remember true collaboration can only be achieved when the entire organization works under one environment and if you need a solution for any team, 3DEXPERIENCE will have the role for you.
We Urge You To Call Us For Any Doubts & Clarifications That You May Have. We Are Eager to Talk To You
Call Us: +91 7406663589