Considering you are working on a project in SOLIDWORKS, and your files are securely saved in SOLIDWORKS PDM vault. Once you make any changes in geometry or datacard values and check in that document to the vault it will create new version of a file.
SOLIDWORKS PDM allows you to maintain the version history. Also, you can switch back and forth from one version of file to another any time. But in some cases, you update only the value in the datacard which will update the variable value and once you check back in, for this minor change it will create new version of a file. We frequently change some values in datacards for example that could be a Material, Cost, or Vendor Name. To update values without creating new version of file SOLIDWORKS PDM allows you to define version free variables in datacards. Version free variables allow users to change variable values without checking out a file.
In this blog we will understand how we can setup and update values in datacards which are version free.
Change in this type of variable value will not increment the version of a file also user does not require check out permission to update version free variable data. This can be useful for the files where the actual file does not change only a particular value in data card need to be updated.
For example, we will consider a "cost" here. Version free variables is an option when a variable is created or edited.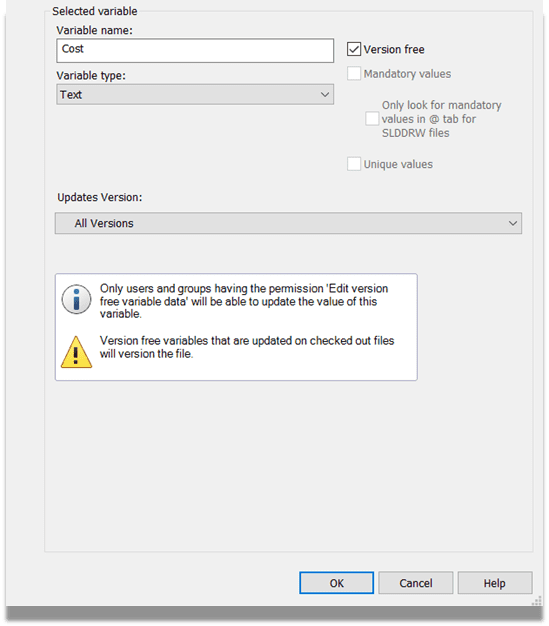 Set Variable as Version Free
Once this variable option is set, a user can update this variable without having to check out the file.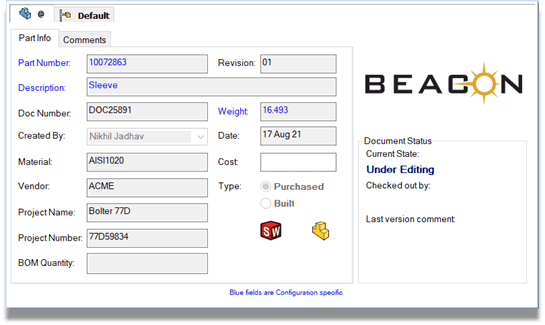 Version Free Variable Value in Datacard
Permission to modify version free variables is set from user/group folder permissions.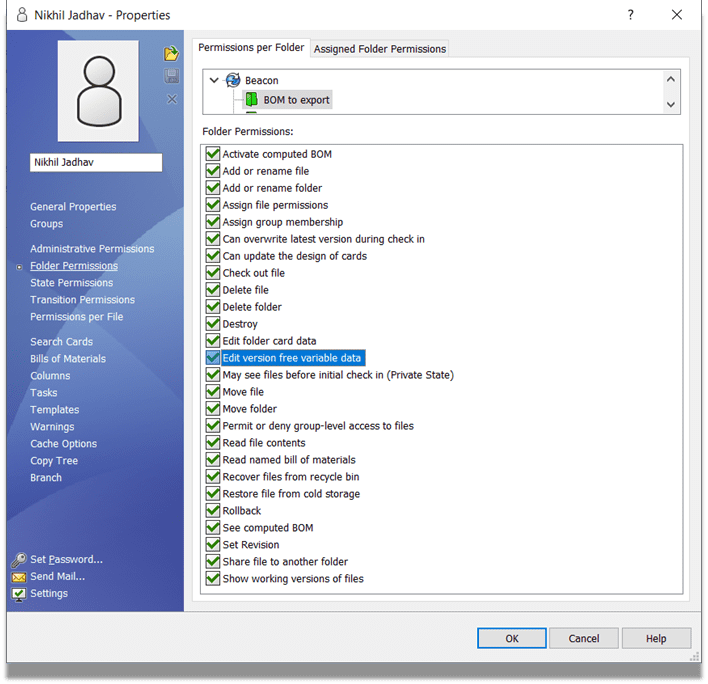 Set Permission to User/Groups
This will allow you to update values in datacard anytime if you have edit version free variable data permission in that folder without checking out and without creating a new version of a file.
We Urge You To Call Us For Any Doubts & Clarifications That You May Have. We Are Eager to Talk To You
Call Us: +91 7406663589