What is manifold valve?
Manifolds are equipment which connects two or more valves of a hydraulic system. A variety of block/isolate valves can be combined in a single body configuration. Each of these valves has a separate opening below in order to connect a pipe.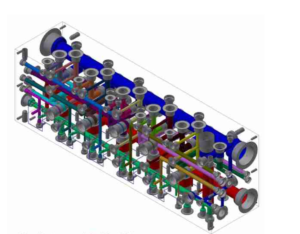 Challenges faced while creating 3D Model of manifold blocks in 3D cad software
Consider above picture of a manifold block which contains more than 500 holes features. If user has to manually create in 3D software which might consume a lot of Time in turn increase the design cycle time.
Manually inserting individual hole features will always be visually challenging and error prone to the user.
How do we overcome this problem in SOLIDWORKS?
Solution in SOLIDWORKS
SOLIDWORKS Design library helps us overcome this challenge by customizing all the standard hole features into design library features. Which will help the user to customize hydraulics ports, drag and drop the design library features (.flpprt) from design library folder on that manifold block.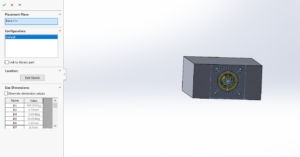 We Urge You To Call Us For Any Doubts & Clarifications That You May Have. We Are Eager to Talk To You
Call Us: +91 7406663589