Efficiency. Precision. Time. Productivity. These are the features of a good designer.
Elaborate Schematic circuits demand frequent change of commands for the respective design need. Using system shortcuts instead of the mouse, enables you to work more efficiently and with increased precision, thereby saving you time and improving your productivity.
Let's find out what are the custom shortcuts available in SOLIDWORKS ELECTRICAL!
Access the customize tool from the quick access toolbar, as shown: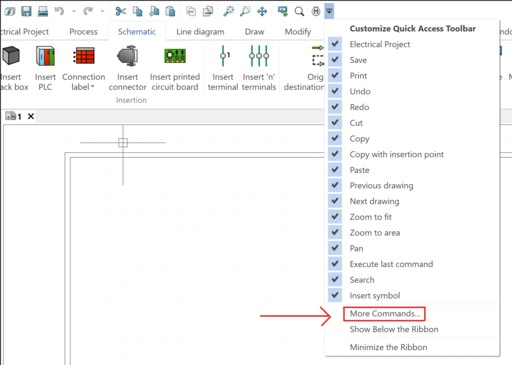 We have four customizable features:
1. COMMANDS tab provides access to the list of commands available in the menu tabs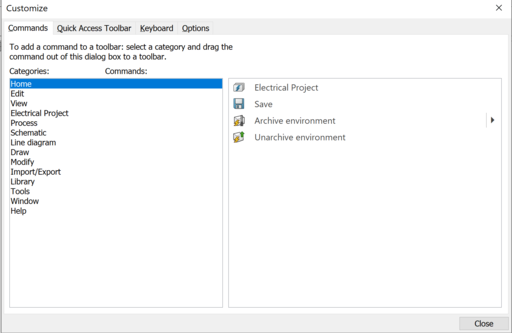 2. QUICK ACCESS TOOLBAR tab provides a way to quickly pin and execute frequently used commands. It allows you to customize and add as many or as few commands to the toolbar as you want.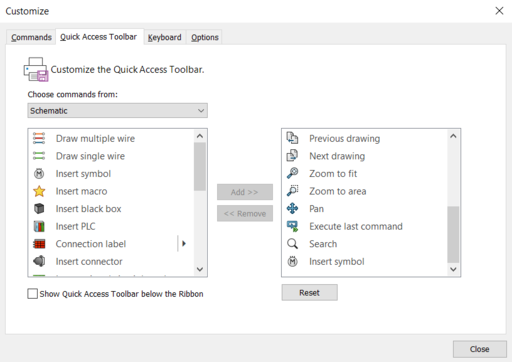 3. KEYBOARD tab allows you to assign any keys for commands available in the environment. Shortcut categories available are interactive, corresponding to the project and the type of data sheets available in that project. The assignment procedure is as shown below:
Select category -> Select command -> Press shortcut key -> Assign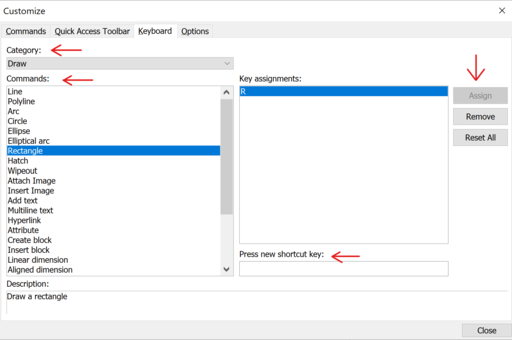 4. OPTIONS tab allows you to activate the settings pertaining to menus and screen tip settings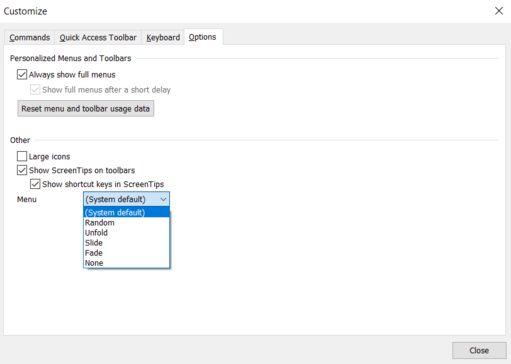 The reset option allows you to reinstate the standard shortcuts available in SWE.
With these customized shortcuts, you're one step away from having a unique user-based experience in your SOLIDWORKS Electrical application.
We Urge You To Call Us For Any Doubts & Clarifications That You May Have. We Are Eager to Talk To You
Call Us: +91 7406663589