Do you want to avoid creating multiple physical prototypes while identifying and minimizing compliance issues? Are you looking to reduce your product to market time and cost? Look no further. SIMULIA CST Studio Suite has it all.
CST Studio Suite from Dassault Systemes is a one stop solution for all your Electromagnetic and Multiphysics simulation needs that ranges from statics to high frequency. CST Studio Suite features design, analysis and optimization tools for analyzing high-performance 3D EM components and systems, all within a single user interface.
CST Studio Suite Environment
CST Studio Suite offers a fully parametric environment for designing and editing your simulation models. It also supports import/export of various CAD and EDA files thus ensuring seamless integration with numerous CAD and EDA software. It comes with a vast material library which includes various complex non-linear materials as well as human body models for biological applications. It has various tools which aid in designing antennas, filters, various RF components, electrical machines, to name a few.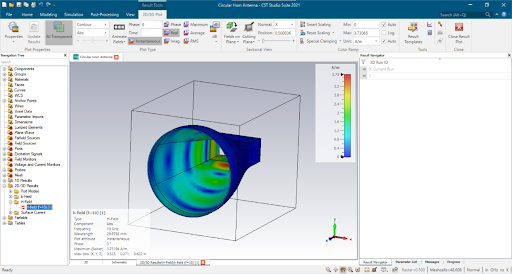 CST Studio Suite GUI
The powerful solvers in CST range from general purpose Time domain and Frequency domain solvers to solvers for application specific requirements for power electronics, cables, motors and more. It also has Multiphysics solvers for thermal and structural analysis which can be coupled with your electromagnetic models seamlessly. CST has a Conjugate Heat transfer (CHT) solver which helps you address electronic cooling needs of your PCBs and packages as well.
Coupled Thermal-EM analysis of a filter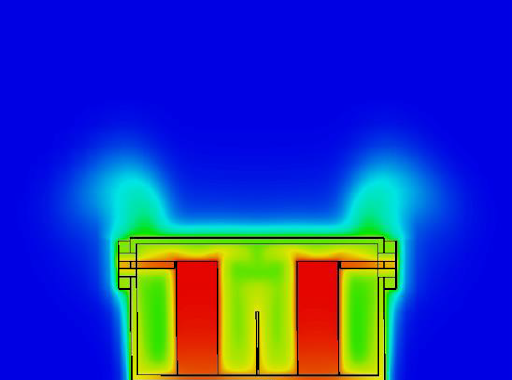 a. Temperature plot of a filter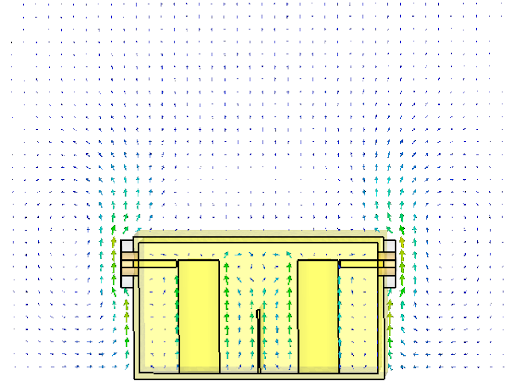 b. Air velocity vector plot in a filter
CST has built-in optimizers which can be used to optimize your designs by parameterizing any geometrical parameters or material properties in your model. This not only helps you develop optimized designs without compromising on performance but also lets you adhere to strict regulations for certification, all in a virtual environment.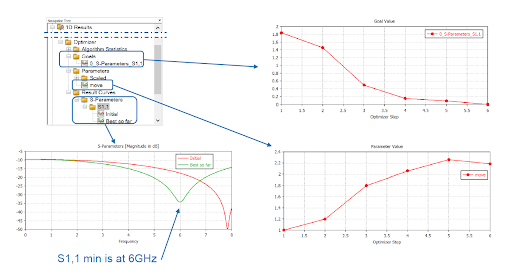 S1,1 resonance optimization at 6GHz achieved using built-in optimizers in CST
Excellent post-processing and visualization tools in CST helps you capture the required parameters with ease. High performance computing features are available with CST Studio Suite to help you utilize both hardware as well as software acceleration methods. This helps you utilize your resources in the best possible way to save time while simulating large and bulky models.
The current technological growth demands best-in-class simulation tools and software to design and analyze efficient, reliable and cost-effective products. CST helps you address all these challenges and much more by providing a virtual environment to analyze all your designs to give accurate simulation results even before developing a physical prototype. Thus, CST Studio Suite helps in reducing your product to market time and cost by decreasing the number of physical prototypes and minimizing compliance issues without compromising on the quality of your products.
We Urge You To Call Us For Any Doubts & Clarifications That You May Have. We Are Eager to Talk To You
Call Us: +91 7406663589