In SOLIDWORKS Electrical Schematic report generation is fully automatic. But as per customer requirements, report must be customized. In report customization, there is sort and break option. With the help of this we can sort our report as per manufacturer, location, book wise etc.
For many industries such as control panel, report customization needed as per feeder wise. So, for this requirement, we can create various locations as a feeder.
The following steps need to be taken to customize the automated generated reports in SOLIDWORKS Electrical
Electrical Project > Reports > Generate Drawing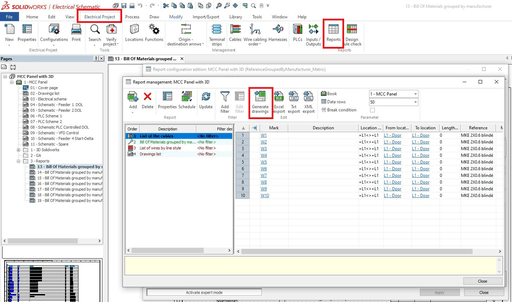 Create Locations for location wise reports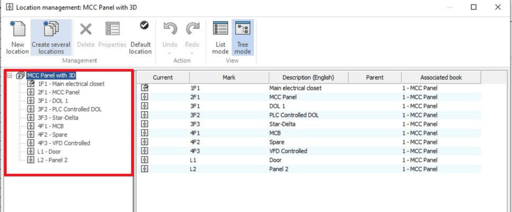 Step 1:
Edit Report Configuration
After automatic creation of reports, right click on report page and select edit report configuration.
Step 2:
Select Sort and Break
On right side we can see various option that helps us to create or sorting the BOM as per requirements. For e.g. – bom_manufacturer indicates BOM will sort as per manufacturer, loc_text indicates BOM sort as per locations created etc.
Similarly, for creation of the location wise report, we need to add a formula for sorting BOM location wise.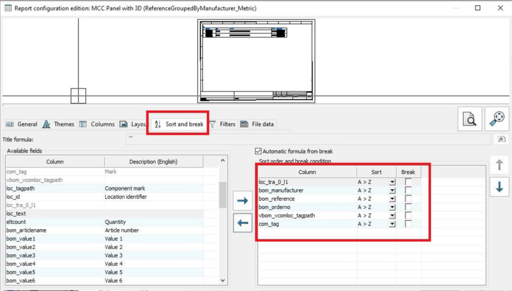 Step 3:
Add formula and break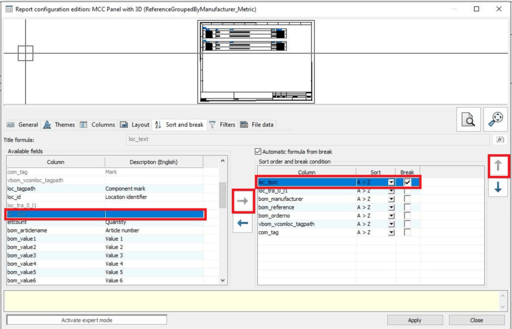 As fig shows, select formula add into right side and check the sort of box. Make sure the formula will keep on the top. Click the apply and close button and then go to report.
Step 4:
Update Report Drawing
Now right click on repot and simply select update report drawing. Now the report will generate as per sorting apply to report.
Conclusion:
With the help of such type of sorting, the manufacturer part data will automatically sort and output will come in terms of location wise.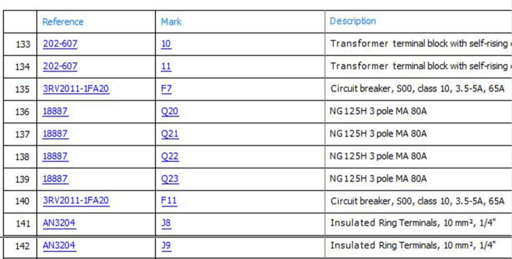 (Before apply sorting)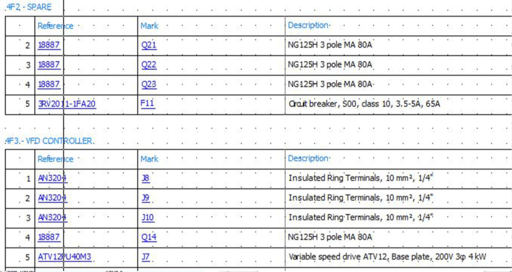 (After apply sorting)
We Urge You To Call Us For Any Doubts & Clarifications That You May Have. We Are Eager to Talk To You
Call Us: +91 7406663589