In the manufacturing industry, we see that customer requirements are going to change in between completing the project on any 2D CAD software.
In manufacturing industries like control panels, modification or changes in schematic is common. Requirements of users going to change due to cost effect, that affect in schematic, BOM and GA.
The SOLIDWORKS ELECTRICAL schematic gives you an advanced option that can easily replace the manufacturer data as per requirements without opening any page in schematic.
With the help of this feature, we can directly replace data and similarity that will be reflected in schematic drawing.
The following steps need to be taken to change the manufacturer part.

Process > replace data > manufacturer part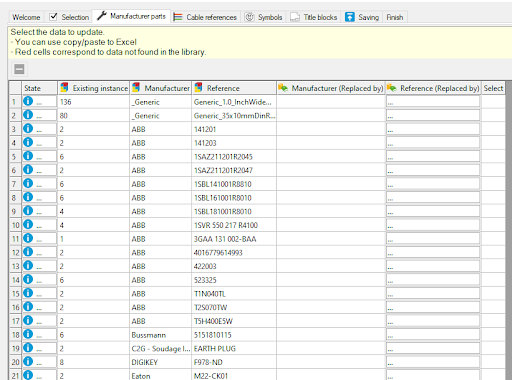 Step 1 –
Click on Replace Data then select the manufacturer part. After that all components will display with manufacturer details.
This window shows all manufacturer data which is used in projects with manufacturer and reference no.
Step 2 –
Click on 3 dots in Reference (Replace by). Then the window will pop up.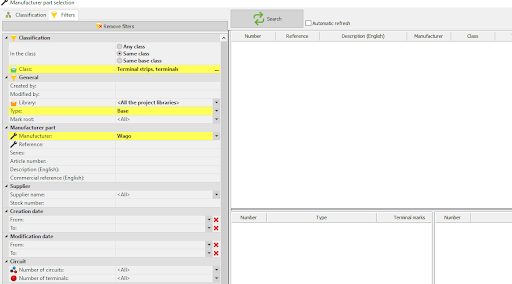 Step 3 –
Drop down the Manufacturer tab and select different manufacturers as per requirement. This window is similar as we normally assign the manufacturer part. After selecting the different manufacturer click on search.
The available data will show on the right side. Click on the required part and then click the Select button.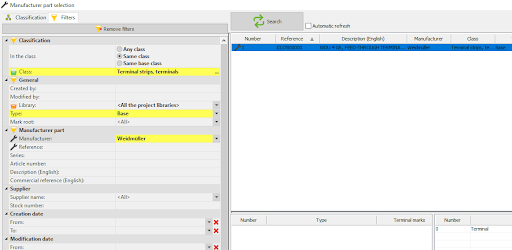 By selecting the different manufacturer, you will be able to see the next window that shows the manufacturer has changed. Also, the green tick mark shows the parameters of components matching symbols.

Conclusion –
Similarly, not only the manufacturer part but this step allows us to replace symbols, cable references, title block etc. That helps to reduce drafting time and delay of project approval.
Before replacing the data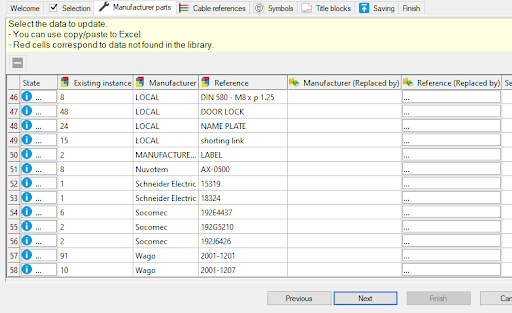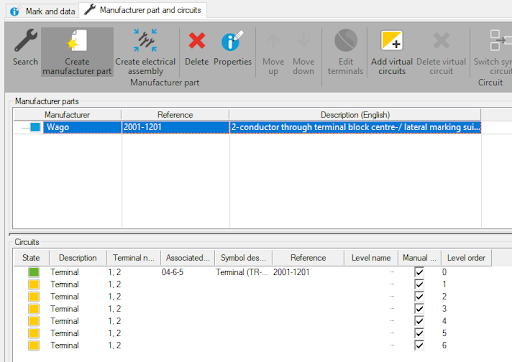 After replacing the data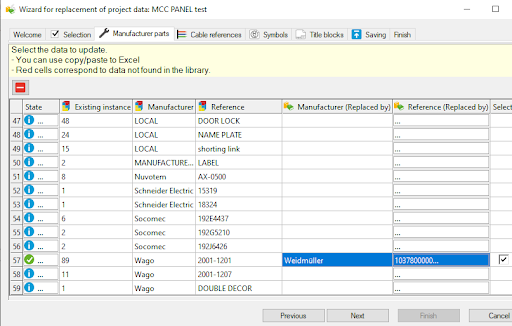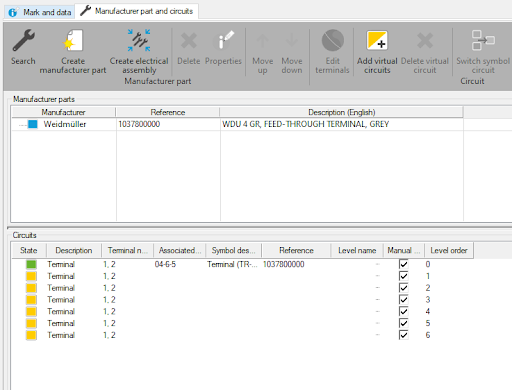 We Urge You To Call Us For Any Doubts & Clarifications That You May Have. We Are Eager to Talk To You
Call Us: +91 7406663589