Starting in SOLIDWORKS 2021, you can now generate IDs for each Weldment Part Cut List item that is a unique identifier for each cut list item in a Part's Cut List folder.
To enable this, click Tools > Options > Document Properties > Weldments. Under Cut list IDs, select Generate Cut list IDs.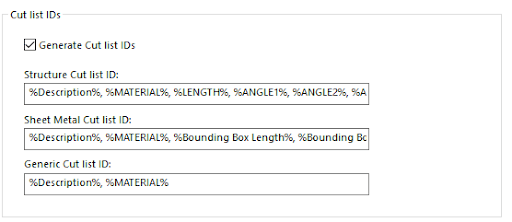 Figure 1: Generating Cut List IDs
Once you enable this option, you can create rules to generate a Cut List ID by concatenating cut list fields, including custom ones. You can define a different rule for structure cut lists (such as tubes, beams, etc), sheet metal cut lists and generic cut lists.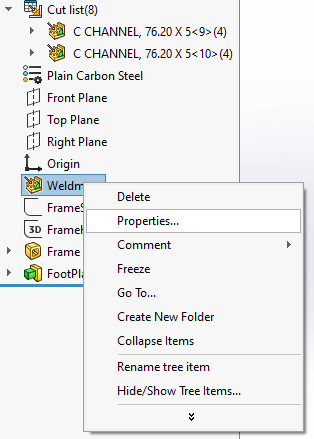 In addition to that if you want any additional custom property to be added to the weldment Cut List Property you can add the or apply the property to all members in single feed. To add new property RBC on the Weldment on the design feature tree and add the required custom property which you want to add to all members.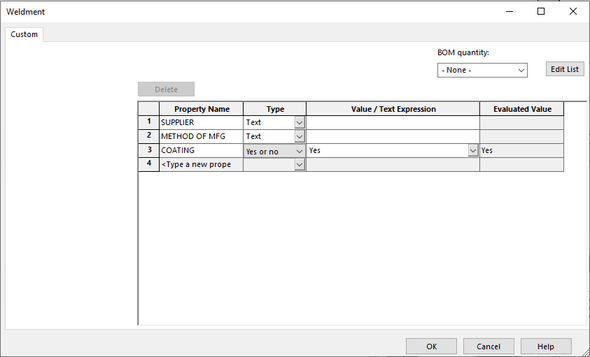 Figure 3: Weldment Custom Property
TIP: Configure these rules in your document template.
When you open the Cut List Properties window again, you will notice a new property called CutList ID and custom properties (highlighted below)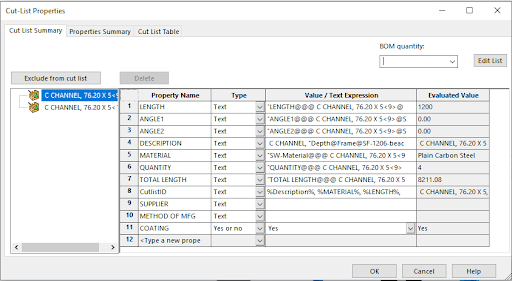 Figure 4: Cut List Properties after custom Property added.
The CutListID property can be mapped to a SOLIDWORKS PDM BOM, since it is a custom property like any other. And this is even more powerful now that cut list items can be mapped to any BOMs in PDM.
We Urge You To Call Us For Any Doubts & Clarifications That You May Have. We Are Eager to Talk To You
Call Us: +91 7406663589