So you've designed your first sheet metal part in SOLIDWORKS. Your next natural question is "How do I export this to DXF so I can manufacture it?" Let's take a look.
You can create *.dxf files of sheet metal flat patterns from sheet metal part documents without flattening the model or creating a drawing. To convert the Sheet Metal Flat Patterns to DWG / DXF file follow the steps given below.
Step 1: To get flatten view, simply click Flatten under Sheet Metal Command Manager Row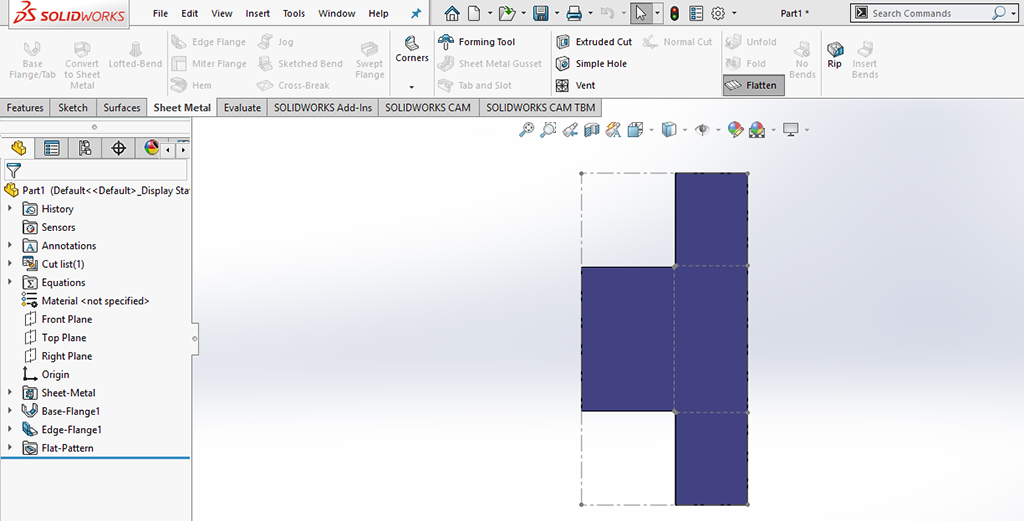 Step 2: To Export to DWG / DXF file right click on the flat view and select the option "Export to DXF / DWG".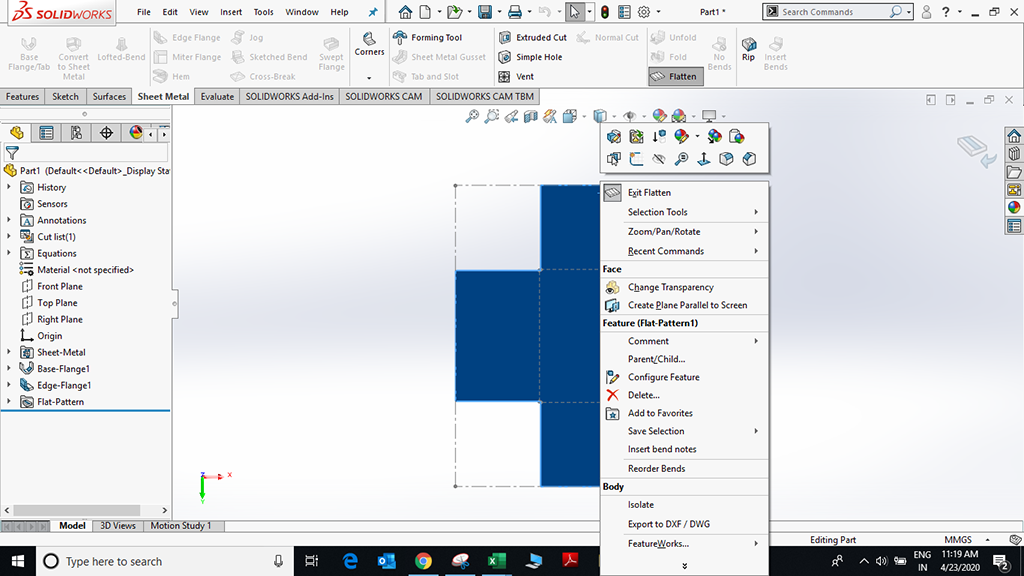 Step 3: You will get a DXF/ DWG Output Property Manager, under Entities to Export, clear Bend Lines to generate the DXF file without bend lines in it and select the entities whichever is needed.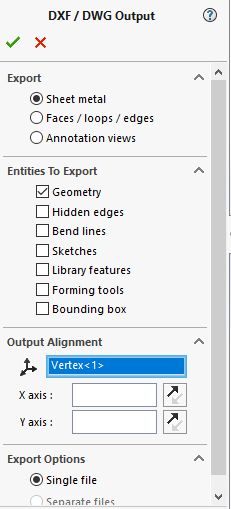 We Urge You To Call Us For Any Doubts & Clarifications That You May Have. We Are Eager to Talk To You
Call Us: +91 7406663589