Learn how to easily harness the complex 3D mesh data to build a comprehensive CAD model
Visual Roadmap
Mesh Editing
Mesh Modelling
Advanced Mesh Modelling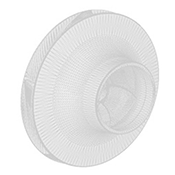 Evolution of for Mesh Modelling
Mesh Editing
File import
Convert to mesh bodies
Mesh decimation
Direct editing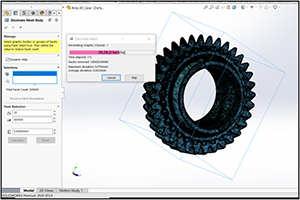 File import
*.stl, *.obj, *.off, *.ply, *.ply2
Convert to mesh bodies
Determine mass properties
Create reference planes.
Detect interference.
Mesh decimation
Simplify mesh for optimal performance (reduce number of facets by percentage)
Direct editing
Intelligent usage of native commands to add/remove features.
Mesh Modelling
Convert Mesh regions into surfaces
Boolean Operations
Convert Mesh regions into surfaces
Planar, cylindrical, conical & spherical.
Selectable and usable surfaces.
Boolean Operations
Add/subtract features
Combine, intersect, split, move bodies
Advanced Mesh Modelling
Slicing Tool
Mesh surface editing
3D Texture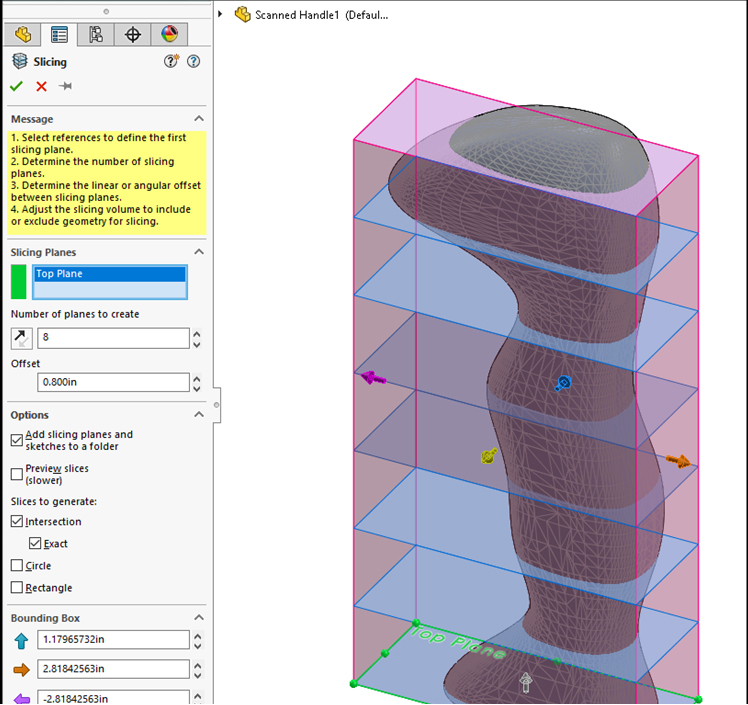 Slicing Tool
Automatic generation of sketches and sketch planes from a mesh file.
Edit sketches from mesh.
Mesh surface editing
Repair mesh geometry with ease.
Geometry changes using powerful Surface tools.(trim, extend, offset, thicken, shell)
3D Texture
Transform textural appearances on parts into geometry
Easily 3D print complex to model features like knurling, etc.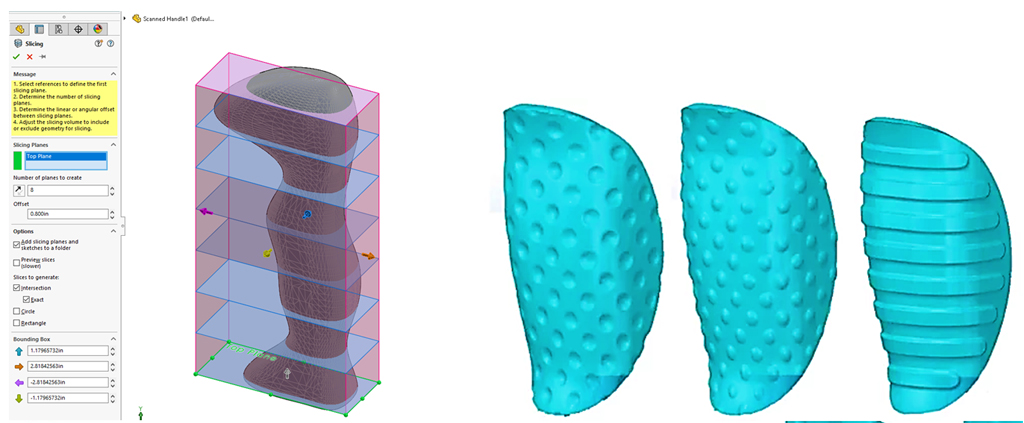 We Urge You To Call Us For Any Doubts & Clarifications That You May Have. We Are Eager to Talk To You
Call Us: +91 7406663589