In any organization one of the most important task is creating the Bill Of Materials. Now BOM is not just about the components that were used in the creation of the product assembly design, but there are always other consumables that goes into the product BOM. These consumables are required to be present in the BOM before it goes to the purchase department.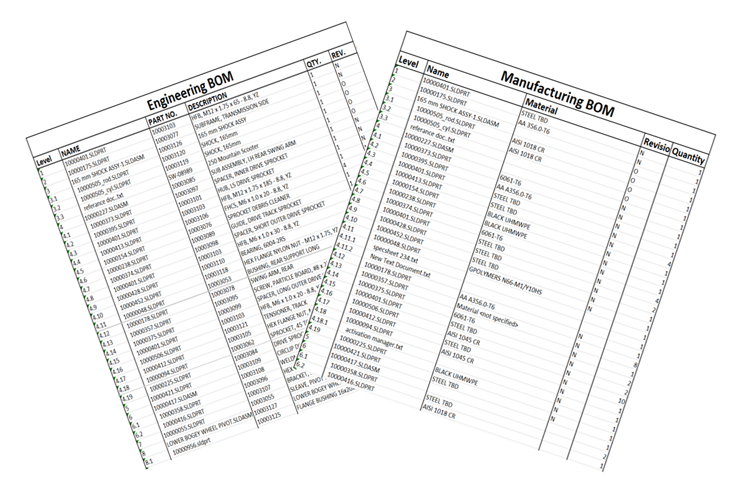 Among these other challenges are also faced by industries in terms of maintaining the latest version of BOM across the organization, notifying users of changes in the design and many more.
PDM is a very powerful and versatile data management tool of SOLIDWORKS, which keeps its moto of keeping things simple for the users. PDM allows the users to customize everything inside the PDM with simple and friendly UI.
PDM allows you to manage all of your enterprise data, right from marketing till in-house manufacturing and also it can be extended to your customer and vendors to share your design data in a secured network. PDM further allows you to automate the process with the help of auto serial number generation, revision control and automate the tasks of conversion and xml outputs for your ERP system.
PDM allows the users to generate the Bill Of Material associated with the Assembly automatically. PDM capture all the components that were used in creation of the assembly and populates them in the PDM BOM tab (As shown in the image below).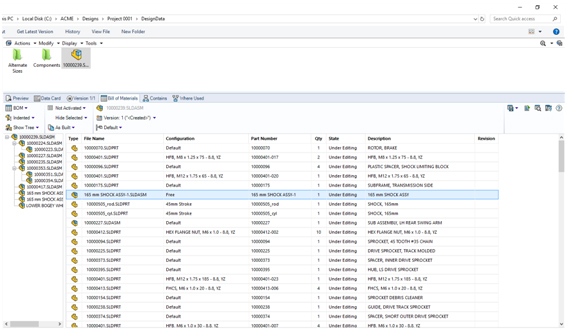 PDM allows the users to add these consumables, in the very same interface of PDM. Which can be achieved by creating a "Named BOM".
Procedure to follow:
STEP1:
Select the completed assembly that you want to create BOM of and perform the "Save As" action as shown in the image.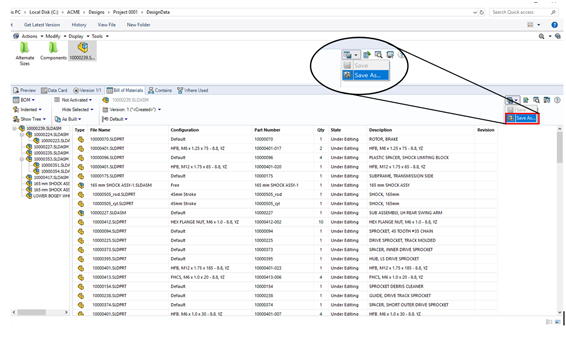 STEP2:
Save the BOM with desired name inside PDM vault.
Once saved you can view the saved "Named BOM" in the list on the left top.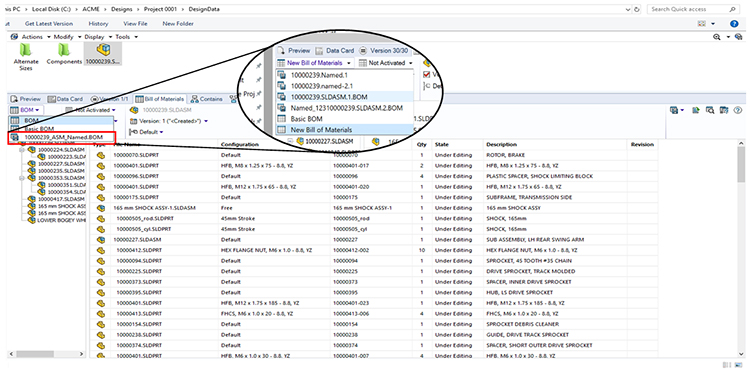 The "Named BOM" are stored as separate files and can be accessed by switching the view on right side of the BOM interface or through display option on the top. Since these are separate file these can also be check-in and can have version and revision control to these files.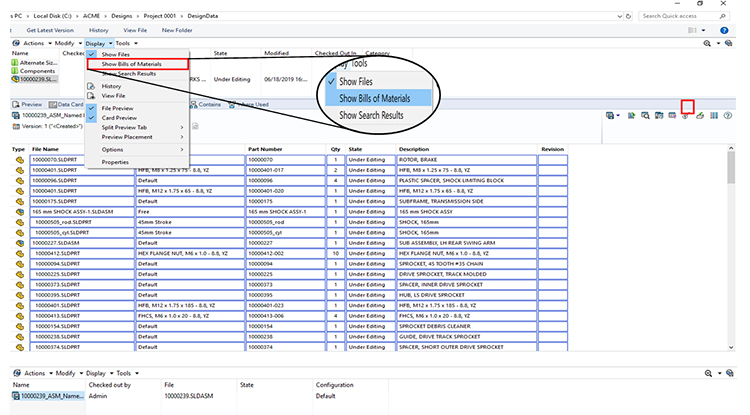 STEP 3:
Now to add the consumables into the new named BOM, the editing can be done in any of the view (either file view or BOM view) of BOM tab. Select the row and Right-click to insert the additional row. To add additional columns, we can edit it in "Bill of Material" section of PDM administration tool.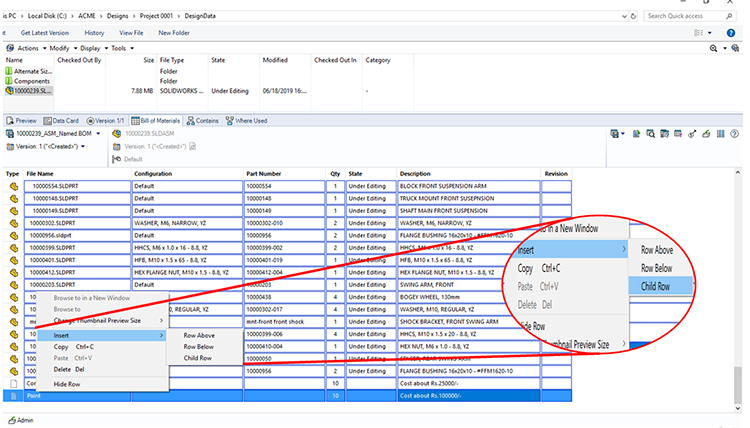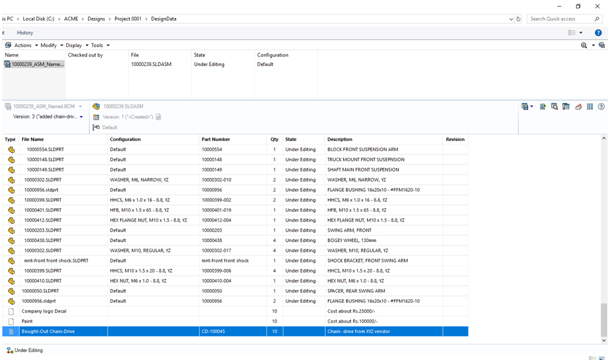 To check the version changes done to the Named BOM can be checked through "History" button in the top task pane. This gives insight to all the version changes done to the "Named BOM" I.e who did the changes , when the changes were done and also can see the comments made by the users regarding the changes as shown in the image below.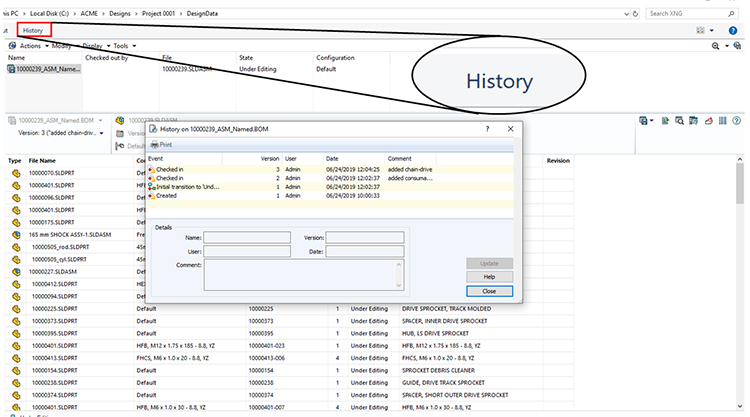 We Urge You To Call Us For Any Doubts & Clarifications That You May Have. We Are Eager to Talk To You
Call Us: +91 7406663589