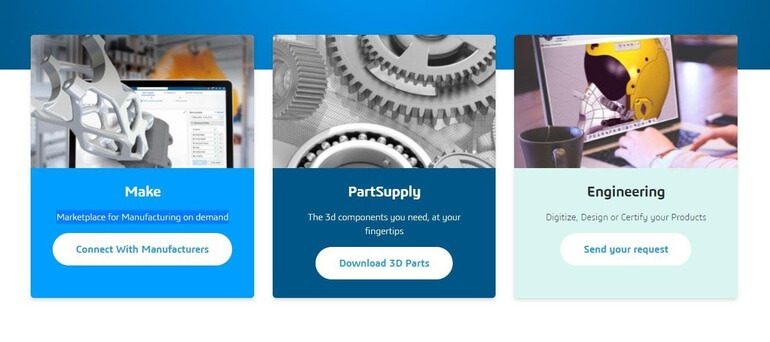 3DEXPERIENCE Marketplace Process
The 3DEXPERIENCE Marketplace enables designers all over the globe to manufacture designed parts, find the Standard parts and hire engineering services for the project. In our Blog we will see how each one of the Services are useful for any SOLIDWORKS user. 3DEXPERIENCE Marketplace is also directly accessible via an Add in from SOLIDWORKS and DraftSight which allows a faster design workflow for a better user experience.
MAKE – Marketplace for Manufacturing on demand
With 3DEXPERIENCE Make you can get your parts manufactured on demand. It involves the steps starting by uploading your Designed Part, choose the manufacturing method such as 3D printing, CNC machining, Cutting, Moulding, etc. Once you upload your Designed part next step is to get the instant quote from the different manufacturers across the globe and finally get it delivered as per the order placed. It consists of 180+ Qualified service providers and about 13K Manufacturing Machines.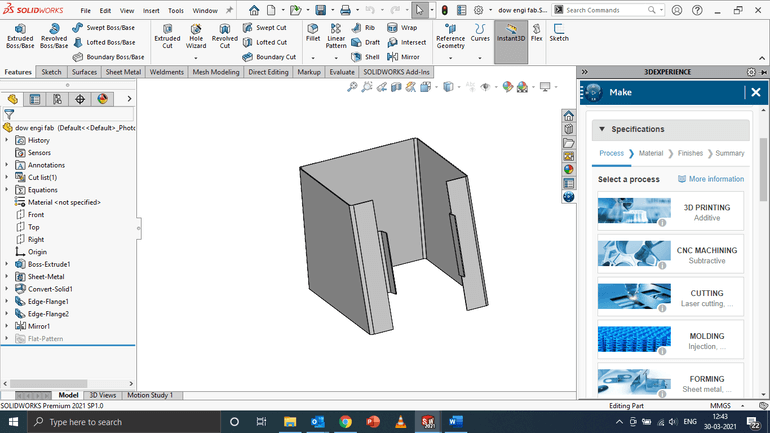 3D printing, CNC machining methods
PART SUPPLY – The 3d components you need, at your fingertips.
With 3DEXPERIENCE Part Supply you can find out the Standard 3D Components you need at your fingertips. With more than 1K content providers 3DEXPERIENCE Part Supply has a rich Catalogue of components from different Categories ranging from Electrical, Hydraulic, Machine elements such as couplings, Springs and many more. Not only you can select the components based upon the make or manufacturer but also you can choose the configurations which is suitable onto your assembly. The Part supply service is Free for all SOLIDWORKS Customers under Subscription.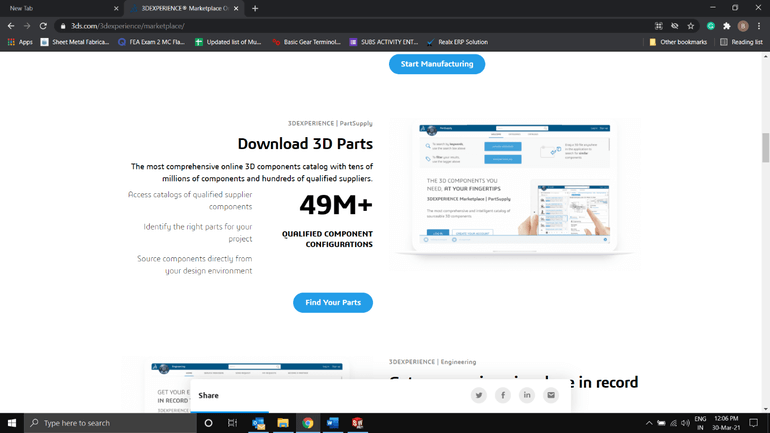 Standard 3D Components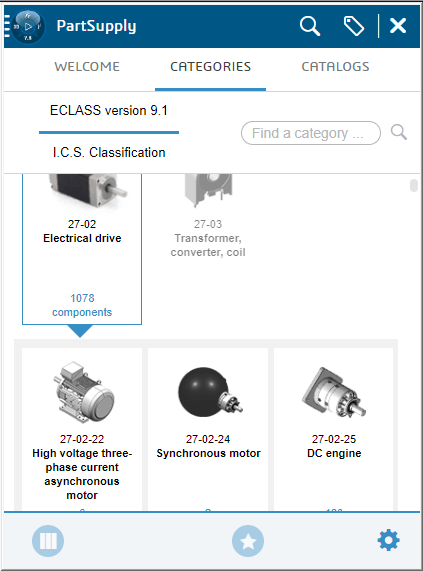 3DEXPERIENCE Part Supply
ENGINEERING – Digitize, Design or Certify your Products.
Under 3DEXPERIENCE Engineering get your product Designed and Engineered from the various service providers set the type of work to be done such as 3D Modelling, Drafting, Mechanical Design, Mechatronics, Industrial design, and many more. What all you need is to Specify the work, find the Engineers, get the appropriate quote and finally get your work done. Like many of the service providers on the 3DEXPERIENCE Marketplace, you can also register and get listed. For more details you can visit the given website
https://www.3ds.com/3dexperience/marketplace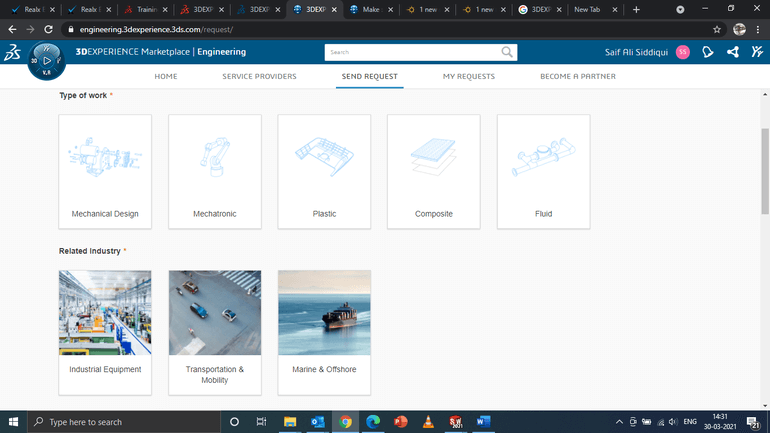 Find 3DEXPERIENCE Marketplace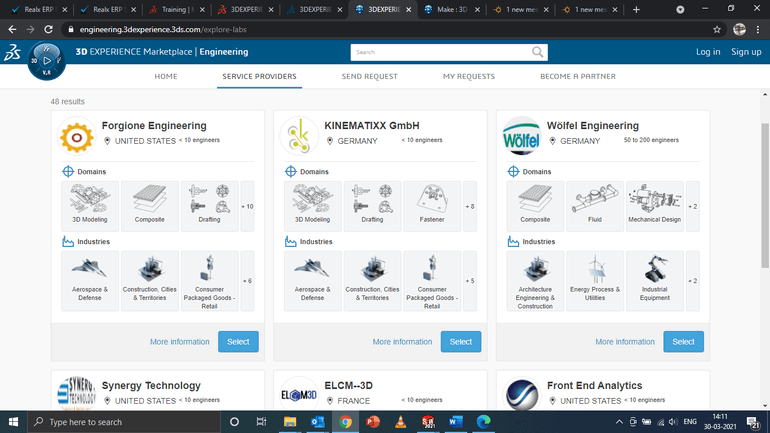 3DEXPERIENCE Marketplace Industrial Services Providers
We Urge You To Call Us For Any Doubts & Clarifications That You May Have. We Are Eager to Talk To You
Call Us: +91 7406663589