DO YOU KNOW THAT!!!
In SOLIDWORKS drawing while saving Bill of Material to Excel there is an option to extract image preview and automatically save it in excel. We can view a full Thumbnail preview of all parts, subassemblies and assemblies when you export a table based BOM to Microsoft® Excel® (.xls or .xlsx) format.
To include thumbnails in a BOM follow the steps given below:
STEP 1: Right-click a BOM and click Save As.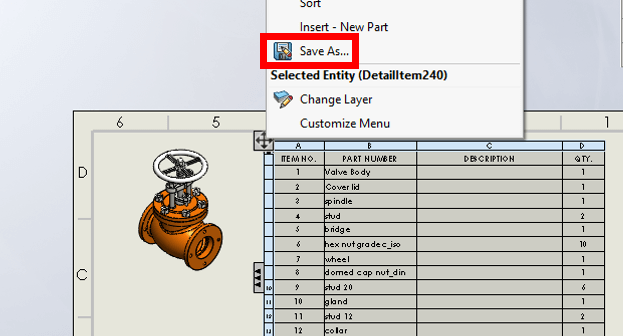 STEP 2: In the dialog box: For Save as type, select one of the following: Excel 2007 (*.xlsx) or Excel (*.xls) then Select Thumbnails and Browse to a folder, enter a file name, and click Save.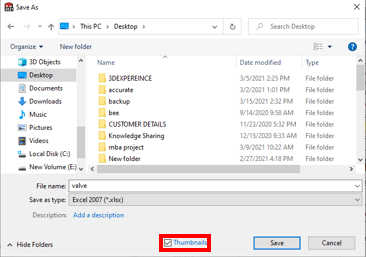 When you open the file in Excel, thumbnails are included.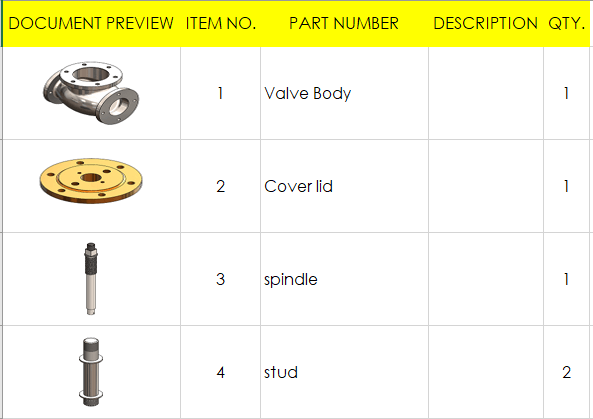 We Urge You To Call Us For Any Doubts & Clarifications That You May Have. We Are Eager to Talk To You
Call Us: +91 7406663589