Using Composer Player ActiveX, you can publish SOLIDWORKS Composer data into various Microsoft tools such as Word, PowerPoint, and Excel also PDF, and HTML files can be published. For some cases, the user doesn't have SOLIDWORKS COMPOSER or the Composer player installed on their machines, so the best method for sharing the data which is easy to navigate the external users is by publishing it in an MS Word/MS PowerPoint or PDF format which is easily available so that data can be viewed, communicate further and so on.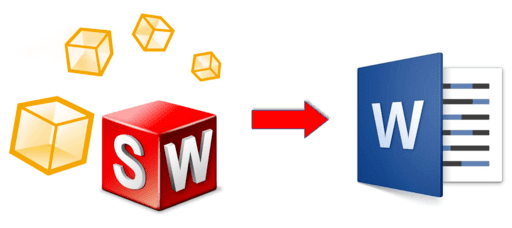 Following are the steps of embedding the SOLIDWORKS Composer files into MS Word.
STEP 1: Create a new file
To create a new document > Open Microsoft word > File > New > Blank document.
STEP 2: Through MS Word Access Composer Player Control window
Go to File > Options. This will open the "MS word options" dialogue box.
Click on the Customize Ribbon Page > Check the developer box > Click OK.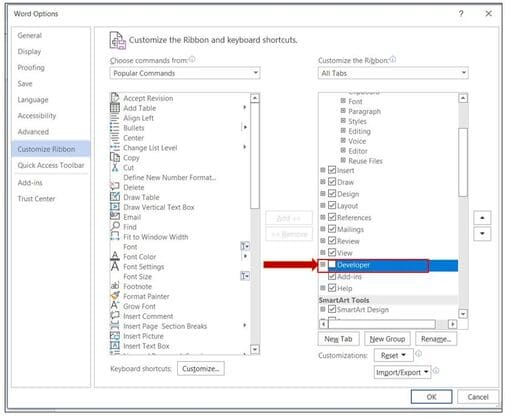 Now the Developer tab will be shown.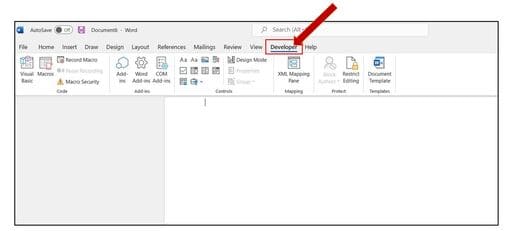 Go to Developer Tab > Controls > Legacy Tools > Click on More controls.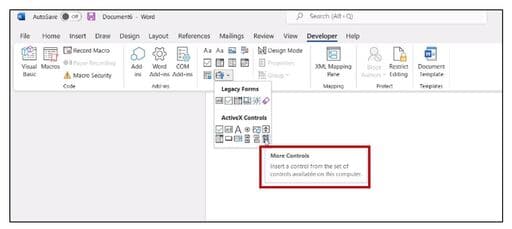 Select Composer Player ActiveX > OK.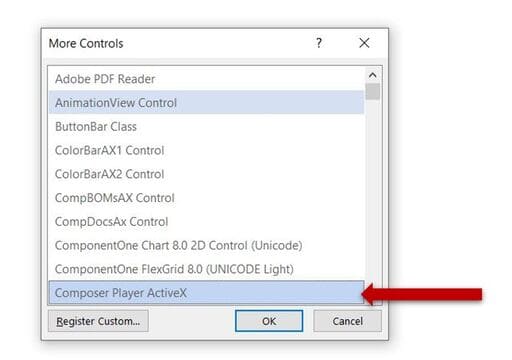 You can observe Composer Player ActiveX window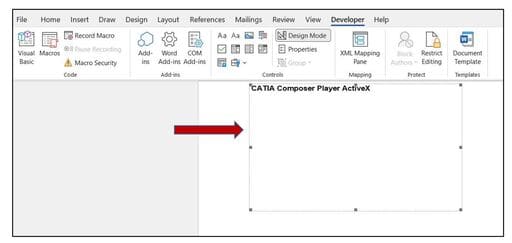 STEP 3: To Link Composer file into Microsoft Word
Right-click on Composer Player ActiveX Window > Go to Composer Player ActiveX Object > Click on Properties.
Note: Make sure the Design Mode is on when you make some changes in the word document such as changing Active X control windows properties. The design mode must be off to view the file or view various views & animations inside the composer player window.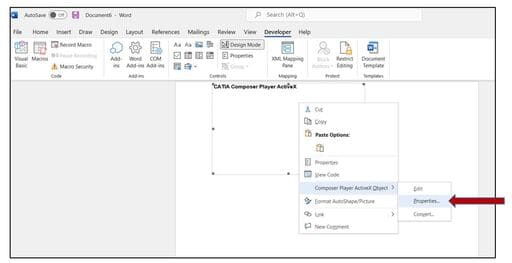 Click on General tab > Browse the Composer *.smg assembly that you would like to use in Word. Click OK.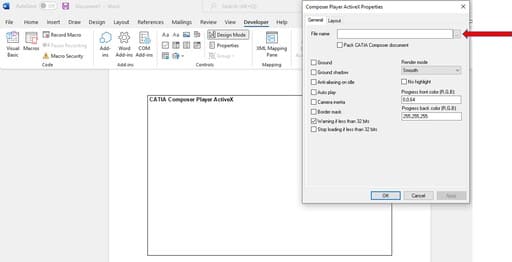 You can observe the file in Microsoft word document where we can be able to look through various views, play the animation, save new views and use all the commands that you can use in Composer player.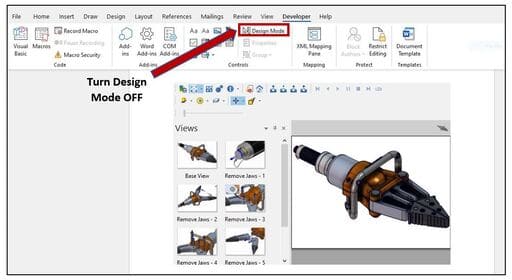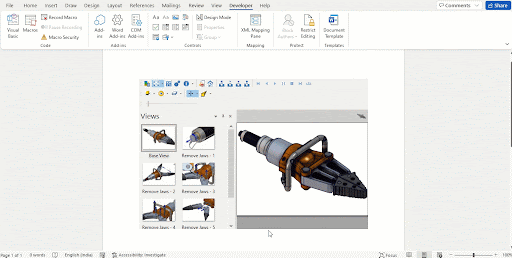 Similarly, you can follow the same steps on Microsoft PowerPoint.
We Urge You To Call Us For Any Doubts & Clarifications That You May Have. We Are Eager to Talk To You
Call Us: +91 7406663589