SOLIDWORKS Routing is an Add-In available in SOLIDWORKS premium Edition. In this you can create Sub-Assembly of Tubes, Pipes, Electrical Ducts and cables between components. With the help of this tool we can Drag and Drop Routing Components from Design Library.
This blog highlights the point that how we can add a custom part in the Routing Design Library with the help of Routing Library Manager. Before we start there are some Pre-Requisites which are mentioned below:
Pre-Requisites.
C Point (Connection Point): is a point where the routing segment Begin or End each fitting must have at least one connection point for each port.
R Point (Route Point): Is a point in fitting at an intersection or end point in the Route Sketch
Mates References: Is used for placing a routing part with more reliability and predictability.
Design Table: Is used to make multiple configurations of a part by specifying the dimensions and features of a part in Microsoft excel sheet.
Routing Design Library.
It is a library which provide you various electrical piping and tubing components and parts. You can also model custom part with the help of routing design library.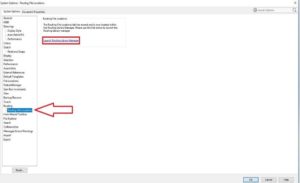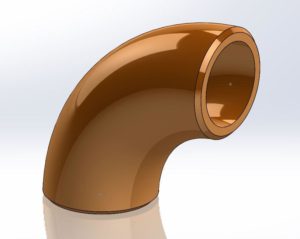 So, lets starts with creating a custom routing part, using Routing Library Manager.
First, we will create a custom part that is Elbow (Shown in picture) then open Routing Library Manager and go Routing Component Wizard. Now we will proceed with steps mentioned below:
Step 1: Select the Route and Component Type i.e. according to this e.g. select Piping in Route type and Elbow in component types.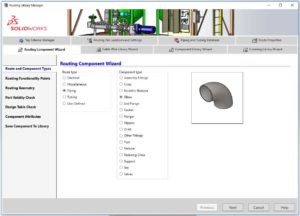 Step 2:  Add the functionality Points (i.e. C Point and R Point)
In this example we have added 2 C Point & 1 R Point.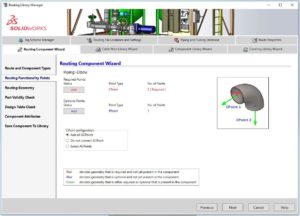 Step 3: Add Routing Geometry (e.g. Elbow Arc, Bend Radius, Bend angle)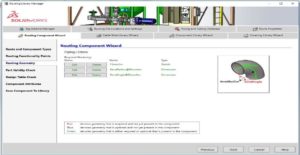 Step 4: Do the Part Validity Check (i.e. If C Point or R Point is missing the part)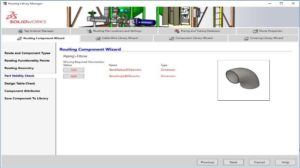 Step 5: Do the Design Table Check (It is used to add more configuration of custom routing part)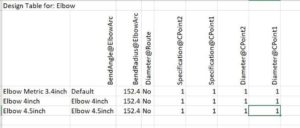 Step 6: Add Component Attribute (Use this to add part attribute and their value)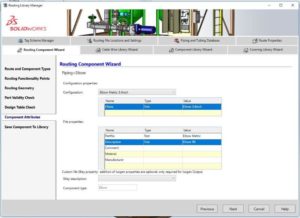 Step 7: Save Component to Library (i.e. used to add custom component in Routing Design Library in specific Design Library Path)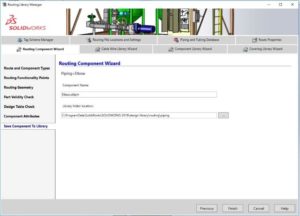 This is how it will look when we add custom routing part in to Routing Design Library (Joint).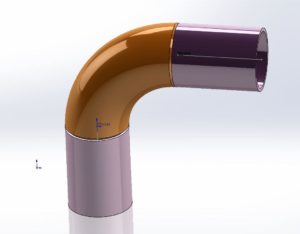 We Urge You To Call Us For Any Doubts & Clarifications That You May Have. We Are Eager to Talk To You
Call Us: +91 7406663589