SOLIDWORKS 2021 has started rolling out with a bunch of exciting new features that we would love to share with you. This time around SOLIDWORKS has introduced much awaited features that will help engineers working in different industrial sectors, across the world to be more productive and bring their innovative ideas to life. So, lets us look at these features one by one.
User Experience
SOLIDWORKS has always been at the top when it comes to flexible workflows and a friendly user interface that enables a short learning curve. SOLIDWORKS 2021 comes with enhancements that improve upon this, making it easier to use and being more customizable.
We always had the option to add colors and material colors from the inbuilt material library appearances which could be easily added to your parts and assembly by just dragging and dropping. We also had the option to choose the color from the palette given in the appearance window. Now with the new color picker you have the access to choose any colors from external applications or web browsers, giving you more options to make the design look more realistic. We now also have the ability, to do a command search within the customize dialog box, to add all your custom shortcuts in the toolbar to help you design faster.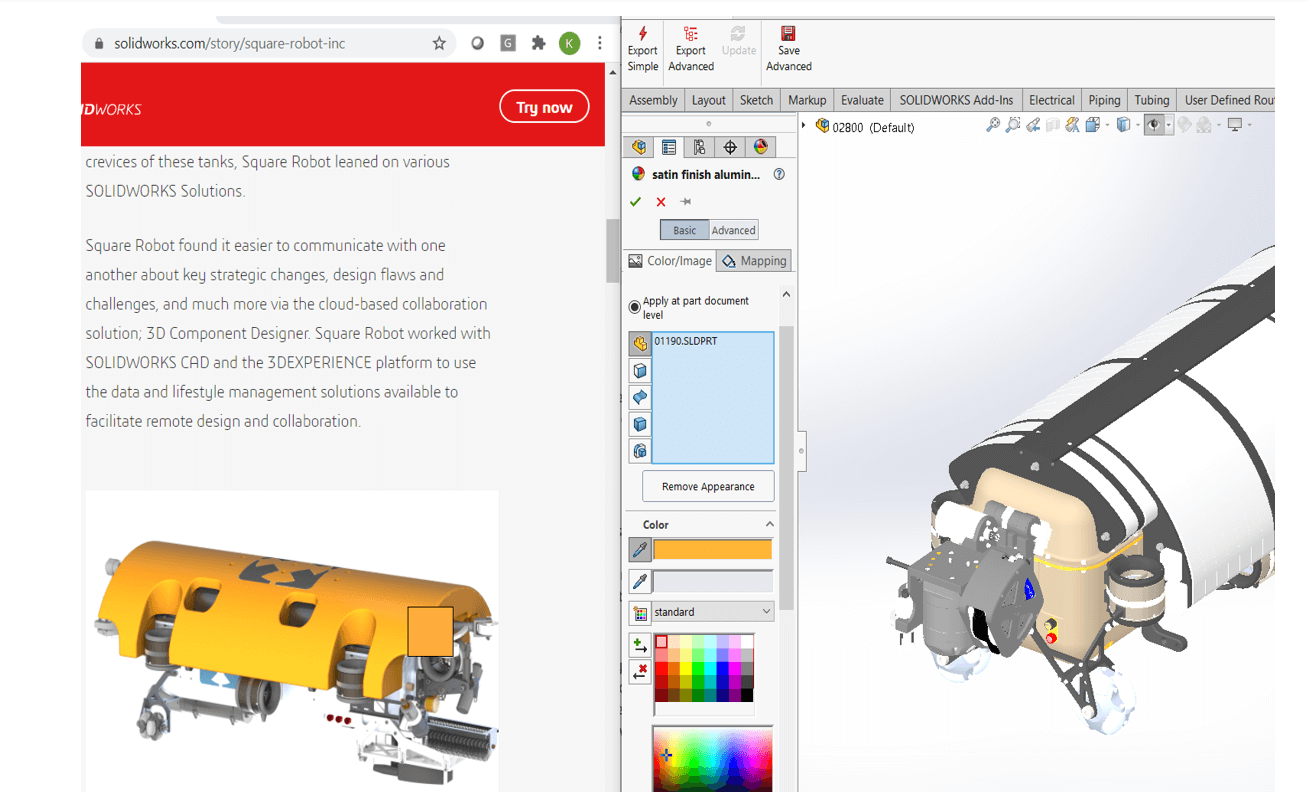 Color picker in SOLIDWORKS
Detailing Mode
SOLIDWORKS 2020 started the year off with an interesting feature that helped engineers open large drawings quickly. The detailing mode reduced the opening time of the files to a bare minimum. SOLIDWORKS 2021 gave this feature additional enhancement.
Now in detailing mode you will be able to see that dimensions and annotations will reflect the changes you make to the model keeping you always up to date. We no longer need to fully resolve and save the drawing to avoid dangling dimensions, with the new robust saving, it reduces time required for saving files to maintain final annotation and dimension associativity.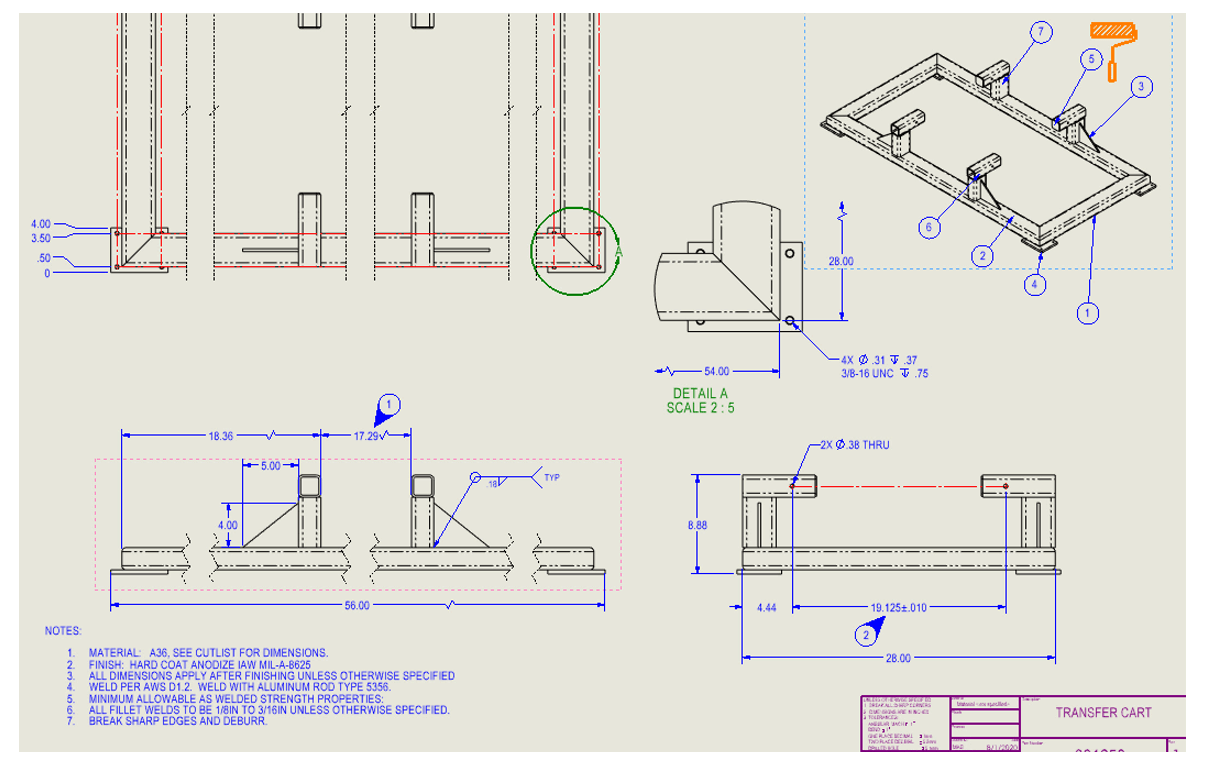 VDA Balloons
SOLIDWORKS Drawing now has the capability of Adding VDA balloons. All you need to do is change the leader type of your balloons to VDA. We have all used the context toolbar in SOLIDWORKS, introduced in 2015 for parts and assemblies and further enhanced in 2018, was a time saver when designing both parts and assemblies. SOLIDWORKS has taken it one step further with the addition of context toolbar in drawings. Additionally, we also have, the ability to add and edit hole callouts for holes that use Hole Wizard, Advanced Hole, Hole, Extruded Cut, Swept Cut, and Revolved Cut features.
Assembly Enhancements
We spend most of our time in SOLIDWORKS working with assemblies and SOLIDWORKS has brought a ton of improvements to make your experience as smooth and refreshed as possible with the inclusion of new streamlined tools to help you assemble, pattern, and analyze your assemblies better and faster.
We have always relied on interference detection in SOLIDWORKS to give us accurate feedback on interfering components when working with assemblies. We can now capture the interference reports with a thumbnail screenshot as an excel that we can share across with our colleagues or take a printout to discuss in a meeting. This offers a new way to review and reform the designs to fit conditions or collaborate with the team members.

Interference report with thumbnails
One of the time savers, is opening an assembly in lightweight mode, but sometimes we want certain assemblies to resolve for editing or inspection. SOLIDWORKS 2021 gives you the capability to automatically resolve as you expand the assembly. Simply expanding will dynamically load the required components, giving you fully resolved parts or sub-assemblies. This prevents unnecessary loading of large assemblies and loads just the components that you want to work on.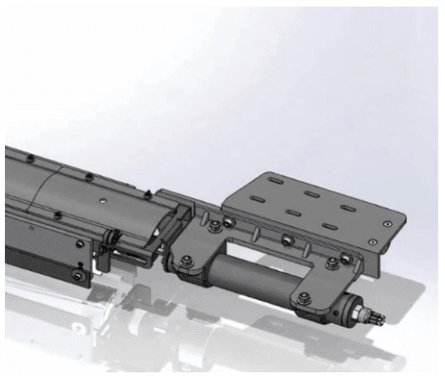 Resolved Assembly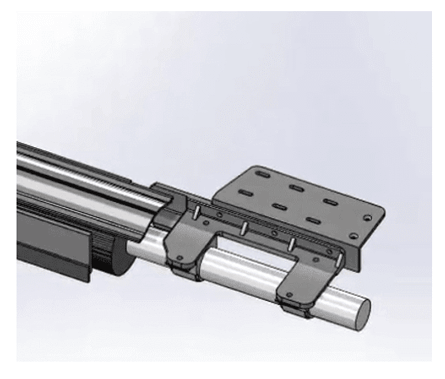 Defeatured assembly
One of the top enhancements of SOLIDWORKS 2019 was the silhouette defeature function, which basically converts the assembly components to a simpler representation of itself with the input of the user, to protect intellectual information while sharing the data. Now with the enhancements introduced in 2021, we can save this simplified data as a new configuration eliminating the need to manage and keep track of a separate file. It is now as simple as right clicking the component and changing the configuration to view the defeatured configuration which makes it easier for sharing and adds a performance boost when opening the files. New in SOLIDWORKS 2021, we can also synchronize the configuration of patterned components to seed to block changes to the configuration of patterned instances.
Parts and features
SOLIDWORKS has always been a solution that offered great support for 3MF files. 3MF data is extensively used to in 3D printing and other additive manufacturing techniques. With SOLIDWORKS 2021 we get added support to transfer textures and appearance information with the 3MF data.
When creating simple covers, enclosures or brackets we have often relied on the sheet metal designs in SOLIDWORKS to get it done. Improving upon the existing functionality we have the capability of adding edge flanges on nonlinear or circular edges of nonplanar faces. We can control the flange length, flange position and the angle of the designed flange for greater flexibility. This will come in handy when designing sheet metal enclosures.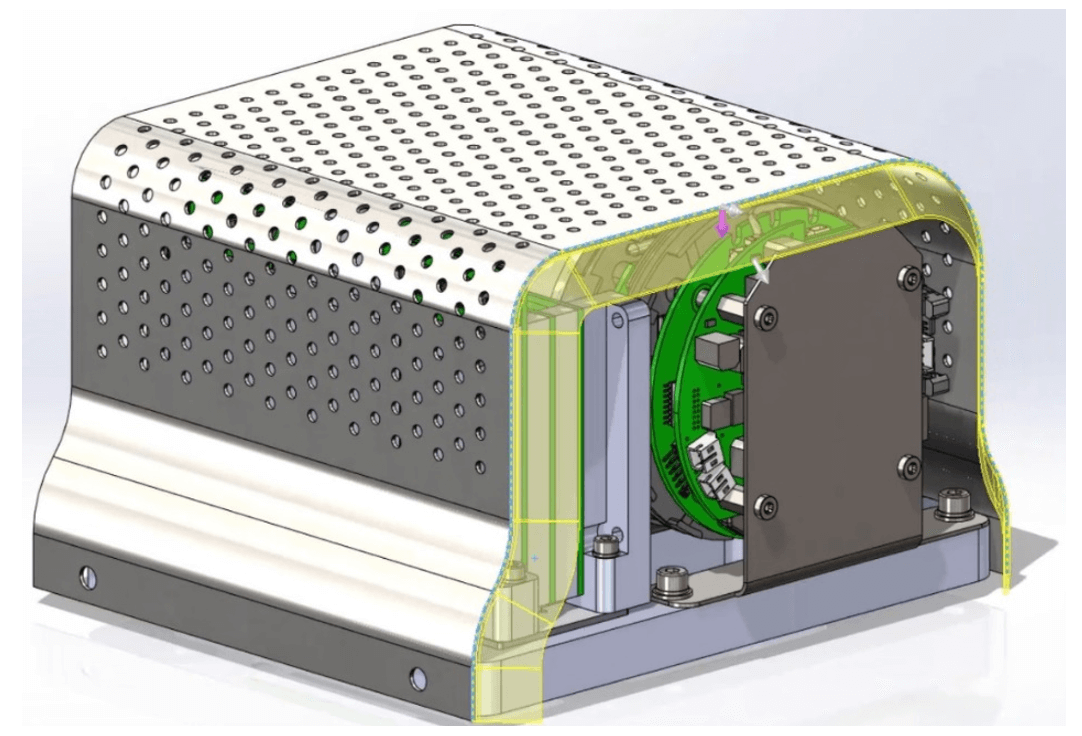 Edge flange on nonlinear or circular edges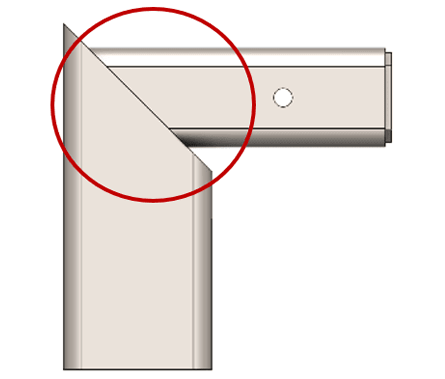 equal angle miter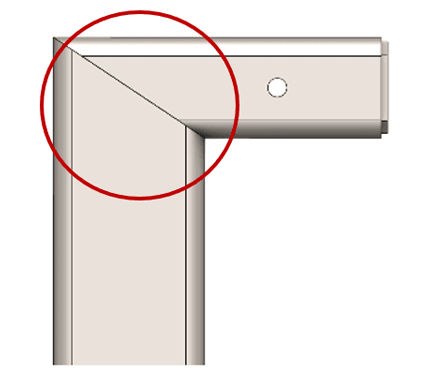 full flush miter
Building big structures has been a lot easier in SOLIDWORKS with the use of weldments. While creating structures, the trim command always gave us the option to align the profiles of the structures. Newly introduced in SOLIDWORKS 2021 we can now trim the end corner miters at an angle so that the profiles can be easily matched with the adjacent structure. This will be in handy when we are working with multiple profiles and building a structure.
Equations in SOLIDWORKS has helped us to automate most of our basic design tasks and we love it. New in SOLIDWORKS is the capability of adding equations in both file properties and cut list properties, helping us to improve the details in our bill of materials with ease.
We Urge You To Call Us For Any Doubts & Clarifications That You May Have. We Are Eager to Talk To You
Call Us: +91 7406663589