SIMULIA is a 3DEXPERIENCE Works portfolio, it provides comprehensive and robust simulation capabilities SOLIDWORKS users on the 3DEXPERIENCE platform.
SIMULIA is built on industry leading Abaqus Technology which gives novices and experts alike the power to perform complex linear and non-linear analyses to validate product designs and make better-informed product decisions faster. Being part of the cloud-based 3DEXPERIENCE WORKS portfolio means any engineer can easily access advanced simulation without the need for expensive hardware.
What can we expect from this offering…???
SIMULIA is focusing on structural simulations from basic stress analysis to advance nonlinear analysis (Implicit and Explicit type of simulations). Currently the SIMULIA portfolio contains three complementary roles on the cloud:
Structural Designer
Structural Engineer
Structural Performance Engineer
Structural Mechanics Engineer
Simulation Collaborator
All these roles in 3DEXPERIENCE Works platform offer strong associativity with SOLIDWORKS for efficient what-if scenarios. Let us take a brief tour of the SIMULIA portfolio.
3DEXPERIENCE Platform
The 3DEXPERIENCE platform includes a dashboard interface along with tools that enable reviewing simulation setup and results within a browser without having to open the full simulation. This helps facilitate collaboration and review of design alternatives, whether you are working from the office, in a meeting, traveling, or at home. All you need is an internet connection and access to a standard browser.
Simulation results review within a browse
Structural Designer
Structural Designer role delivers linear static, buckling, natural frequency and steady state thermal simulation capabilities for product design. Product Design Simulation is a natural extension of the design process, enabling users to study their design's behavior, explore different design options, and evaluate their effects on product performance, all from within their familiar design environment.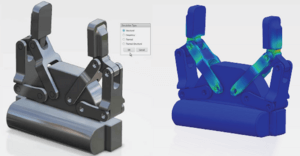 The Structural Designer role can:
Enable designers to evaluate their designs as they progress through the design process, so they can make better informed design decisions.
Provide designers with simulation-based guidance towards design improvements.
Reduce product development cost and time through early-stage virtual design validation before physical prototypes are available or necessary.
Validate design innovation and product performance while minimizing expensive validation testing.
Structural Engineer
Structural Engineer Role delivers Linear Static, Frequency, Buckling, Steady-state Thermal and Modal Dynamic analysis capabilities with proven world class Abaqus technology in a seamless and powerful user interface on the 3DEXPERIENCE platform so that design engineers can get the benefits of virtual testing for informed technical decisions makings.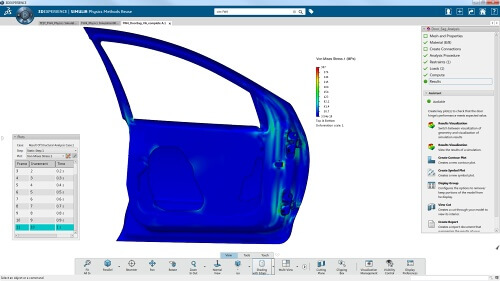 The Structural Engineer offers:
Realistic behavior Simulation under all common loading and boundary condition structural loading conditions
Contact (surface pairs, detection) definition where parts within an assembly can be defined to be initially in contact
High quality meshing directly on the design geometry, including rule-based meshing
Automatic mesh generation with tetrahedral elements is provided, including specification of element type
Efficient post-processing for the largest of simulation models using distributed HPC resources
High performance on multi-core workstations with a modern simulation solution on multi-core distribute HPC clusters
Always-available embedded compute licensing (up to 4 cores) allows the user to run simulation on the local machine at any time.
Structural Performance Engineer
Structural Performance Engineer Role offers a broad environment to conduct structural static, frequency, buckling, modal dynamic response, and structural thermal simulation of parts and assemblies within the 3DEXPERIENCE platform.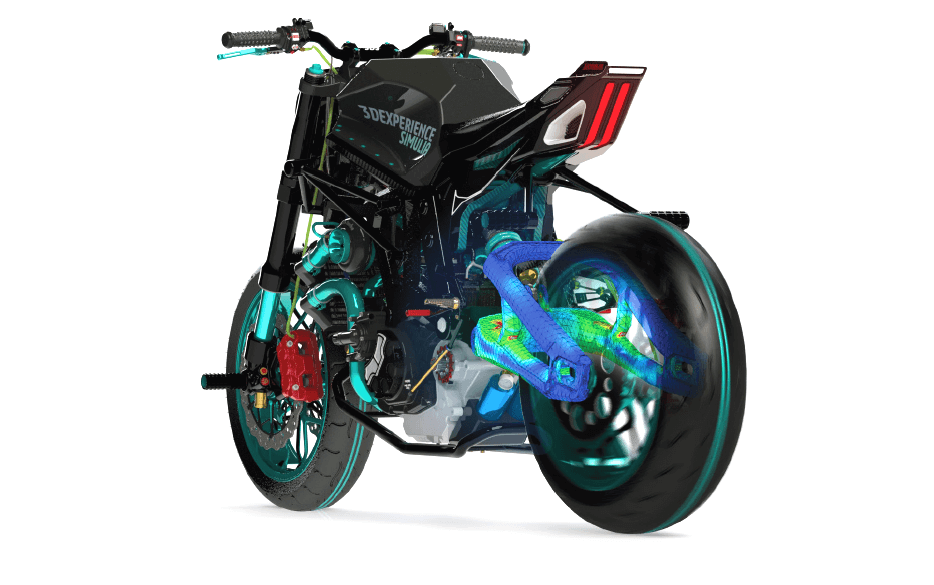 The Structural Performance Engineer offers:
Analysis of sequential loading events (multi-step analysis).
Linear and nonlinear structural static analysis.
Thermal, coupled, and sequential thermal-structural analysis.
Dynamic response analysis including frequency, modal transient and modal harmonic analysis, as well as complex eigenvalue extraction.
Advanced nonlinear material options including engineering plasticity for metals and hyper elasticity for rubber.
Simulation of realistic behavior under a variety of structural loading and boundary conditions.
Robust meshing tools, including rule-based meshing, with 1D, 2D, and 3D elements.
Advanced capabilities for deformable, intermittent contact (surface pairs, automatic detection, general contact, and initialization) between parts and assemblies.
A wide selection of connection and connector options for modeling fasteners and mechanisms.
Efficient post processing and reporting tools to interpret, understand and share product behavior and validation.
Structural Mechanics Engineer
Structural Mechanics Engineer Role extends the capabilities in Structural Performance Engineer by providing the following additional capabilities:
Offers explicit dynamics for solving drop test and impact (crash) types of problems
Allows for material calibration to synchronize material performance behavior with test results
Enables simplification and geometry validity checks and repair with geometry prep tool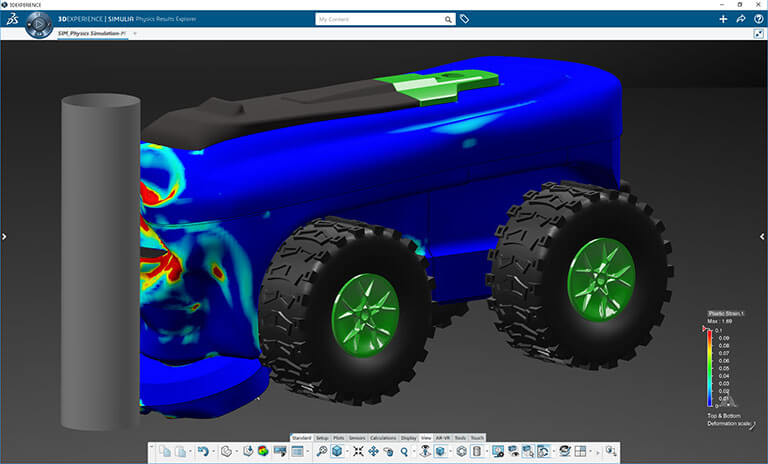 Crash test in Structural Mechanics Engineer
Simulation Collaborator
The Simulation Collaborator Role makes it easy for a designer to share simulations via a browser-based interface on the 3DEXPERIENCE platform. You can review and compare results with your team whether in the office, at home or at road.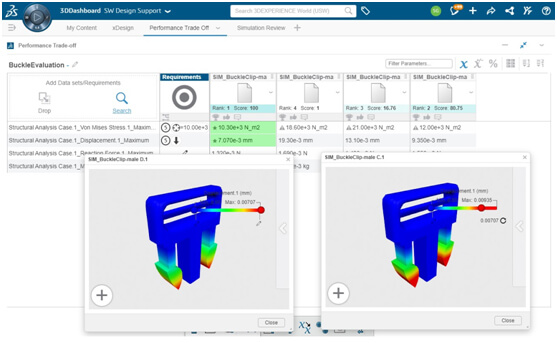 Performance Trade-Off widget provides browser-enabled results comparison
A useful tool in the Simulation Collaborator role is the Performance Trade Off widget, which can be included in a 3DEXPERIENCE dashboard to provide simulation results comparison. Such indicators can help determine the failure criteria, including maximum stress and acceptable deflection. A table view then illustrates which design alternatives meet the criteria and shows which ones best meet the conditions defined.
We Urge You To Call Us For Any Doubts & Clarifications That You May Have. We Are Eager to Talk To You
Call Us: +91 7406663589